South Side Smackdown
Feb 4, 2017

indoor
Chicago, IL (USA)
Hosted By: South Side Community Rowing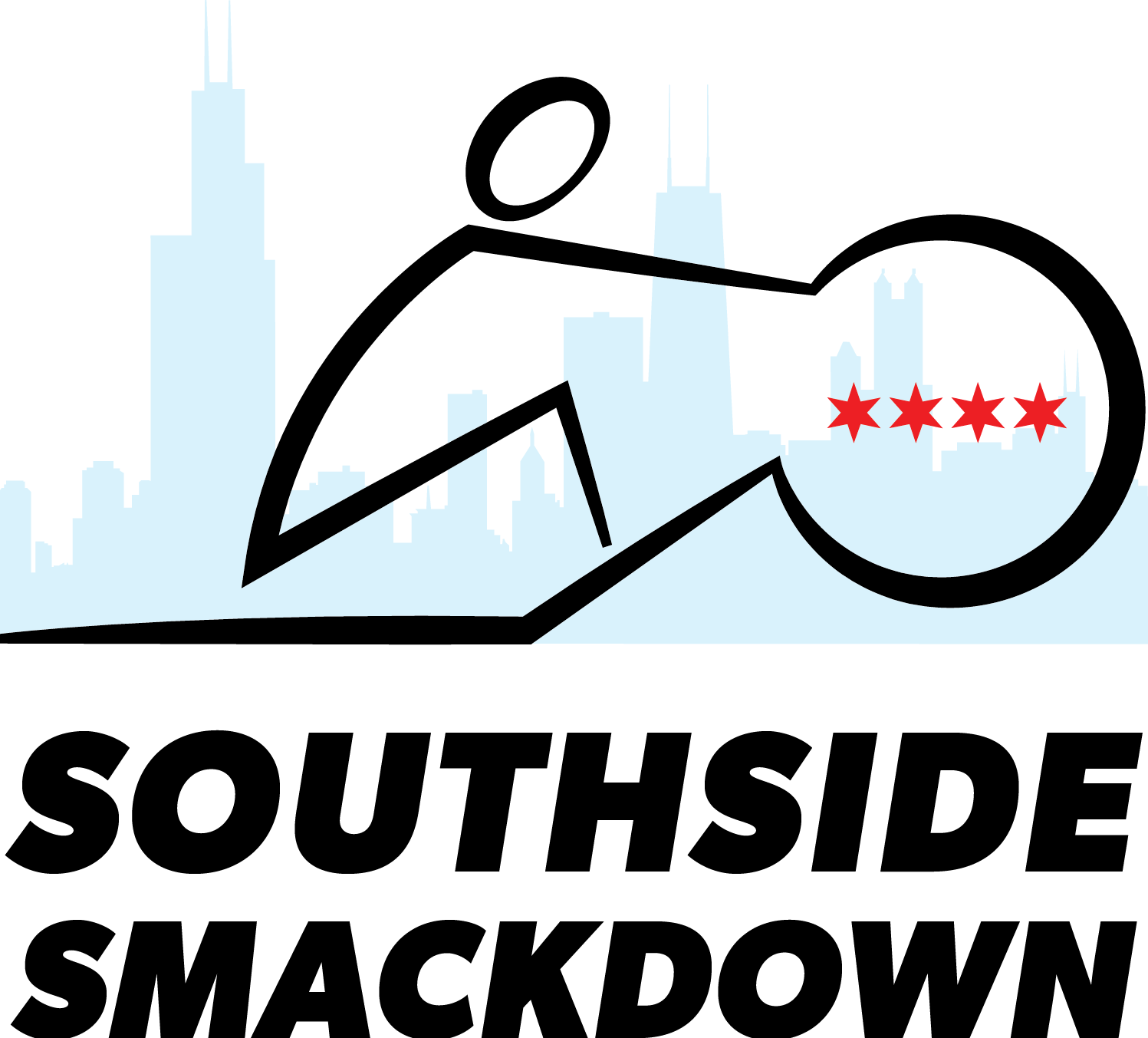 This is NOT your parents' indoor regatta.
INDIVIDUAL EVENTS
The 2K: THIS EVENT IS PREREQUISITE EVENT FOR ENTRY INTO ALL OTHER EVENTS. IF YOU DO NOT REGISTER FOR THIS EVENT, YOU WILL NOT BE ELIGIBLE TO COMPETE IN ANY OTHER EVENTS (This does not apply to Middle School or Adaptive athletes)
Test your rowing fitness on the classic erg test distance. We have categories ranging from Juniors to Masters and everywhere in between. Aside from Middle School and Adaptive rowers, everyone competing at the Smackdown is required to complete a 2000m piece. Entries in subsequent events will be seeded based on your 2017 Smackdown 2K. This is a straight finals event.
Adaptive 1x 1K:
The 1000 meter race piece is the standard distance for Adaptive rowing the way the 2000 meter race is standard for able-bodied rowing. Adaptive athletes will compete against one another and themselves to get through this 1K as fast as they can. This is a straight finals event. Adaptive athletes are not required to complete the 2K event.
TEAM EVENTS (Please refer to the 'Rules and Eligibility' section for instructions on submitting an entry for a team event)
Stationary 2x 1K:
Athletes will compete in teams of two (2x) racing together to compete against potentially nine (9) other doubles in their heat over 1000 meters. This event has heats and finals.
Slider 2x 1K:
Exactly the same format as the Stationary 2x 1K except ergs are on sliders where rhythm AND power are king. This event is not for the faint of heart (nor the Novice rower) and demands the right combination of technical prowess and physical fitness. Athletes wishing to compete in one of the 2x events must choose either the Stationary OR the Sliders as these events take place at the same time.
Middle School 4x 250m:
With each erg set for 250 meters, Middle School students will race with three of their teammates at the same time against other Middle School quads in what is sure to be an exciting and FAST event. This event has heats and finals.
Open 4x 250m:
Just like the Middle School 4x 250m but open to everyone. This event is all about shutting the eyes and dropping the hammer. It's all over in less than a minute! This event has heats and finals.
4x 2K Relay:
An indoor regatta favorite, 4 athletes will complete 2000 meters as a team with only one rowing machine per team. Fast on, fast off is the key to crossing the finish line first. This is a straight finals event.
**Note to Coaches and Athletes**
Entry for the South Side Smackdown includes this year's t-shirt, if registered before January 26.The entry fee for the 1x 2K event also allows competitors to compete in up to TWO (2) additional events besides the 1x 2K. Please note based on scheduling of events, competitors must choose EITHER the Slider 2x 1K OR the Stationary 2x 1K when choosing to race in a 2x event, but not both. The same rule applies for the 4x 250m and the 4x 2K Relay. Middle School participants are limited to the Middle School 4x 250m event for safety.
Website
Contact
Devlin Murdock
Email
devlin@recoveryonwater.org
Phone
Please contact regatta via email
Chief Referee
Not yet posted
Juniors
Yes
HS/Scholastic
No
Collegiate
Yes
Open
Yes
Masters
Yes
Elite
No
Para
Yes
Inclusive
No
Entry Fees (USD)

| | Standard Cost |
| --- | --- |
| Collegiate/Open/Masters | $35.00 |
| Juniors | $25.00 |
| Middle School/Adaptive | $15.00 |

Fee cap: $750.00 per club

Note: to receive the fee cap all entries must be submitted under one account per club