Head of the Anacostia
Sep 23, 2017

head
Washington, DC (USA)
Hosted By: Capital Rowing Club
2017 Registered Regatta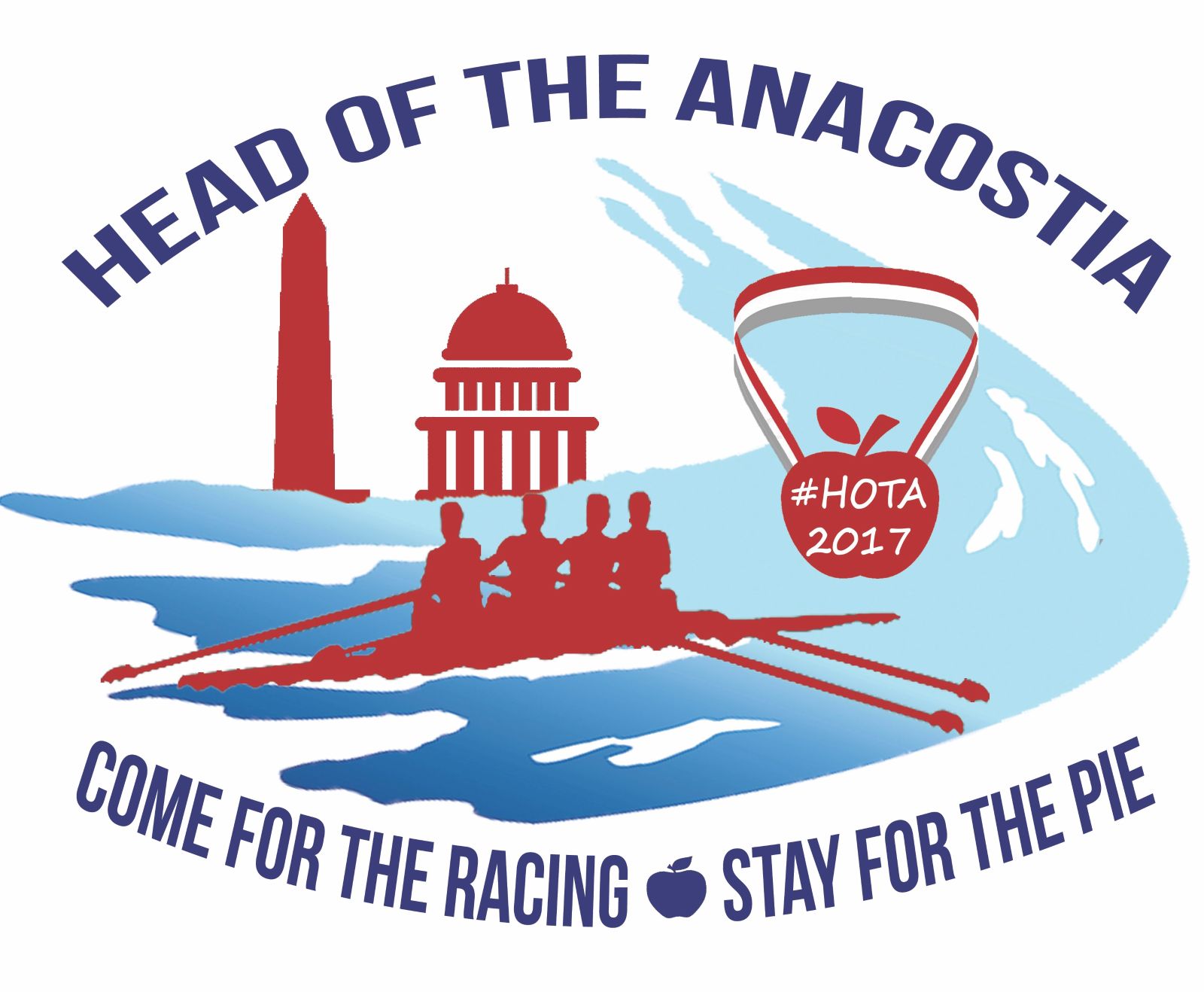 Head of the Anacostia (HOTA)
"Come for the racing - stay for the pie."
Saturday, September 23rd
The race is set in the heart of the Nation's Capital and passes by Nationals Stadium on the port side approximately 1500m from the start line. In addition to racing, the regatta includes an apple pie contest (best pie wins) after the last race. Enter an apple pie in the contest, or simply partake in the deliciousness. Rowers, spectators, coaches, referees, and volunteers; there will be apple pies for all.
Coming from out of town? Make it a two head race weekend. The Head of the Potomac is on Sunday September 24th. If you are interested in leaving your trailer overnight at the ACBA boathouse before heading out to the Head of the Potomac on Sunday morning, email the race director at hota@capitalrowing.org to confirm space is available. We are only about six miles away from the HOTP starting line. Overnight trailer space is available but limited.
Send questions to the race director at hota@capitalrowing.org.
Regatta
The regatta will include sweep and sculling events for junior, master, open and adaptive rowers. The course length is 2.5 miles and is a head-style race.
Junior is defined as a competitor who, in the current calendar year, does not attain the age of 19.
Master is defined as a competitor who has attained or will attain the age of 21 during the current calendar year. A competitor's age is determined as of December 31 of the current calendar year.
Novice is defined as a Master who raced in their first regatta less than one year from the date of the race.
Open has no restrictions.
Para-Rowing:
PR1 = formerly AS (functional use of arms and shoulders, but minimal or no trunk function)
PR2 = formerly TA (functional use of trunk and arms, but cannot use sliding seat to move boat)
PR3 = formerly LTA (functional use of legs, trunk and arms and can use sliding seat to move boat)
Para Double: Crews in these events include at least one athlete with a verifiable and permanent physical or intellectual disability. Inclusion crews may be mixed or same gender. There is no age handicap. Rowers must be at least of high school age.
Coaches and Coxswains Meeting at 7:45am
Peruvian Brothers Food Truck will be on site from 10:30 to 1:30, bringing the authentic, unique tastes of 'Comida Criolla' to HOTA. Enjoy!
Best Apple Pie Contest
The pie contest is for bakers of all ages and skill. This year's apple pie contest is sure to be phenomenal. The judging starts once racing is finished. Apple pies are judged on the following four criteria, each of equal weight.
1) Presentation 2) Taste/Flavor 3) Crust 4) Filling
Please email hota@capitalrowing.org for more information and to register for the pie contest. After the judging, there will be apple pie and ice cream for rowers, spectators and coaches.
Trailers
IMPORTANT: Send an email to the hota@capitalrowing.org with your trailer and car-topping information by September 17, 2017 or you may not have space to park!
Parking and Directions
The Head of the Anacostia is at the Anacostia Community Boathouse.
Boat trailers, car top scullers, race officials and handicapped parking is available at the ACBA Boathouse, 1900 M Street SE, Washington, DC 20003
Parking for rowers and spectators will be at the Maritime Plaza parking lot. The parking lot is on M Street before you get to the boathouse. The address for the Maritime Parking Lot is 1201 M St SE, Washington, DC 20003. The parking lot is a 3/4 mile walk to the boathouse. A shuttle will be provided from 6:45am till 2pm.
Venue Location
Google Maps – Enter "38.8782,-76.9796″ as your destination.
When
September 23rd, 2017
Location
1900 M Street SE
Washington, DC 20003
United States
Help spread the word
We are excited for a day of racing on the Anacostia. Please encourage your friends to join us. And, send any questions to hota@capitalrowing.org.