CRI Fall Classic Regatta
Sep 15, 2018

head
Boston, MA (USA)
Hosted By Community Rowing, Inc.
USRowing Registered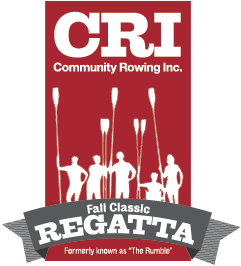 The CRI Fall Classic Regatta (formerly known as 'The Rumble on the River') is a FUN 3 mile Head Race on the Charles River. All rowers are invited to CRI's amazing Harry Parker Boathouse. There will be food trucks and music.
On-site Registration (packet pick-up only) opens at 7:30AM at CRI. Awards can be picked up at the Registration desk.
Coach and coxswain meeting will be held under the tent at 8:00am.
Parking at boathouse for registered trailers only. Car toppers will need to drop boats and park off-site.
Final schedule and draw will be posted on HereNow