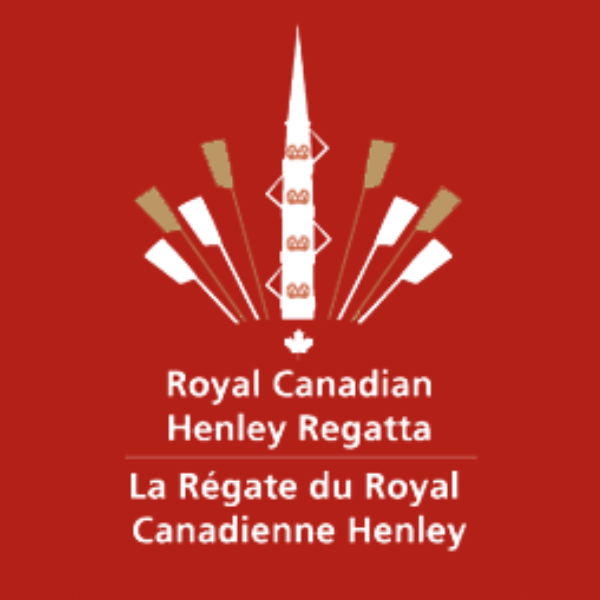 The 136th Royal Canadian Henley Masters Regatta
Aug 5, 2018

sprint
St. Catharines, ON (CAN)
Hosted By: Canadian Henley Regatta Joint Committee Corporation
Sanctioned by RCA and ROWONTARIO
May 1, 2018
Welcome to everyone interested in the largest Club regattas in the world – competitors, coaches, volunteers, sponsors, vendors, family and friends! This summer we will be celebrating 136 years of racing for the highly coveted "Henley Gold".
The Royal Canadian Henley Regatta Joint Commission had to deal with a significant change in the offseason, namely a new fee structure that was implemented by Rowing Canada Aviron and accepted by majority vote of its membership, and the time required for the corresponding changes to the registration system. The impact of this new fee structure is that when you purchase an entry, you will see two additional line items on your invoice: a Rowing Canada Aviron Seat Fee, along with a ROWONTARIO Seat Fee. I would like to emphasize that the Royal Canadian Henley Regatta (RCHR) has NOT changed its cost of an entry to participate – 2018 costs are the same last year. These items are new seat fees added by Rowing Canada Aviron and ROWONTARIO. A detailed explanation is provided on the landing page of our website.
We have partnered with Hudson Boat Works as our Official Gold Boat Builder. HUDSON is bringing the SHARK Zone to the Royal Canadian Henley Regatta. If you are an Overseas Competitor or Club attending the regatta from outside North America and interested in racing a HUDSON at Henley, please contact HUDSON directly. Inquiries can be sent to Liam Parsons: liam@hudsonboatworks.com. HUDSON will continue to provide their domestic competitors with enhanced on-site race support services.
Notables for the 136th Royal Canadian Henley Regatta:
Clubs are no longer required to submit Schedule A – Certificate of Club Official

The Club Eligibility Roster Deadline has been removed, along with its associated Incremental Late Fee Structure as outlined in previous years' Schedule B

The Henley Commission has clarified the Wait List Policy

for the 136th RCHR. Please visit the Rules, Regulations & Policies chapter of our website for details

Introduction of the

Page Memorial Club Masters Efficiency Trophy
The Henley Commission is committed to remaining a world-class Club regatta and hopes you enjoy your experience at the world's largest Club regatta.
Yours in rowing
Peter Scott
Chair, Royal Canadian Henley Regatta
Website
http://henleyregatta.ca/en/henley-masters
Contact
Peter Scott
Email

[email protected]

Phone
(905) 650-9996
Sanctioned by
Chief Umpire/Referee
Ken Campbell
Juniors
No
High School
No
Middle School
No
Collegiate
No
Open
Yes
Masters
No
Elite
No
Para
No
Inclusion
No
Entry Fees (CAD)

| | Standard Cost | Early Cost | Late Cost |
| --- | --- | --- | --- |
| Coxed Fours | $135.00 | $135.00 | $270.00 |
| Doubles & Pairs | $90.00 | $90.00 | $180.00 |
| Eights | $195.00 | $195.00 | $390.00 |
| Fours & Quads | $120.00 | $120.00 | $140.00 |
| Singles | $75.00 | $75.00 | $150.00 |

ON Seat Fee
$2.25
RCA Seat Fee
$3.25
Plus taxes if applicable