Head of the Schuylkill Regatta
Oct 26, 2019

To

Oct 27, 2019

head
Philadelphia, PA (USA)
Hosted By Head of the Schuylkill Regatta
2019 Registered Regatta
Registration Deadline is 11:59PM October 6th, 2019.
We look forward to seeing you at the 49th HOSR - October 26 & 27, 2019
Reserve your rooms today to lock-in the lowest available rates.
Visit the Lodging page for more information.
Our housing partner, EventConnect, has done the work for you!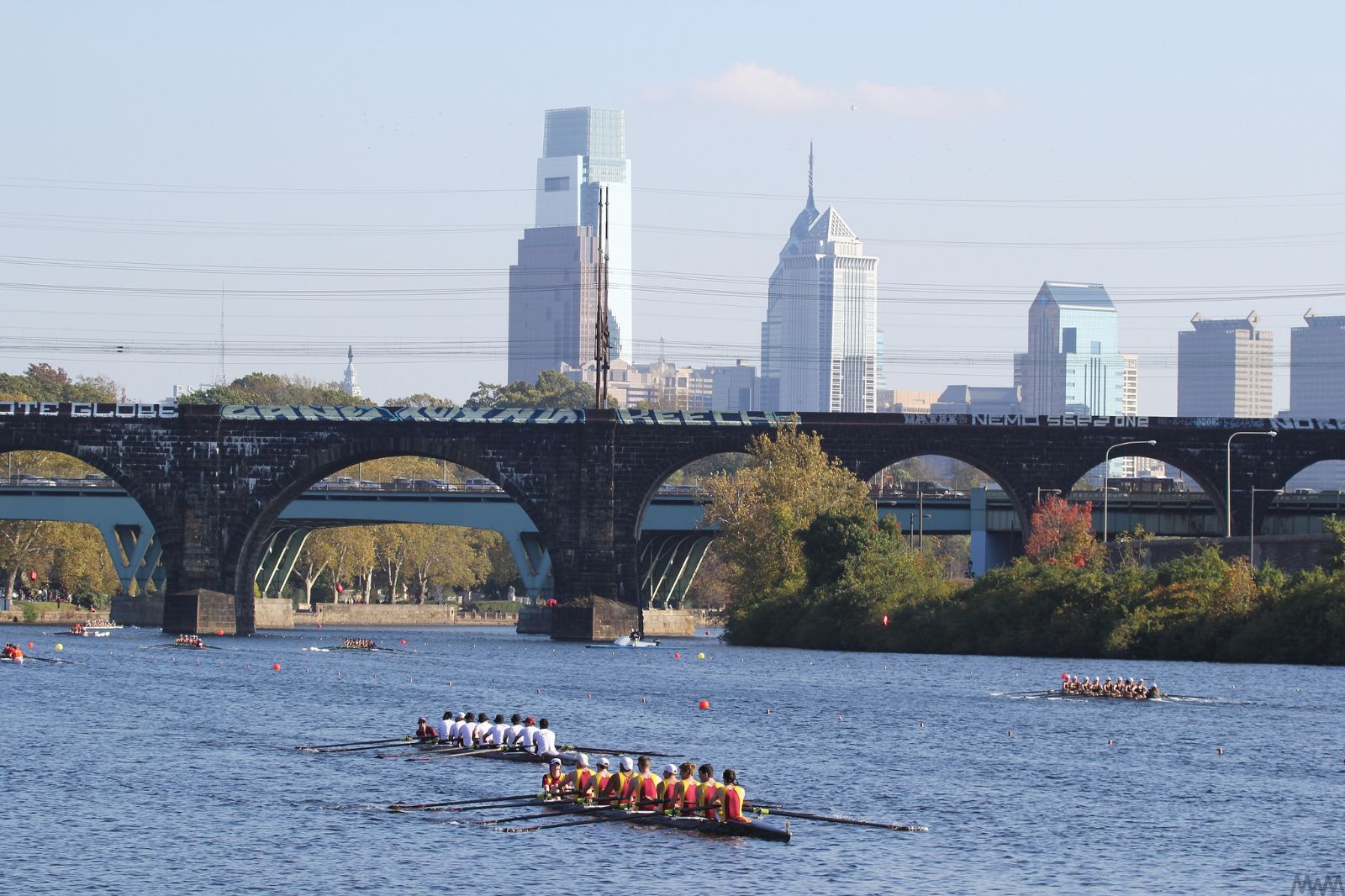 New Events Continuing in 2019
Parent/Child Double (subcategorized into Father/Son, Father/Daughter, Mother/Son, Mother/Daughter), Mixed Alumni Eight, Mens/Womens Alumni Quad, Mens/Womens Alumni 4+, Mixed Masters 4+, and the Mens/Womens Masters Lightweight Single.
Substantial Change to Schedule
Mens and Womens Masters Singles have been moved from Sunday to Saturday
Championship Events
Events 02, 08, 14, 18, 15, 19, 22 will be raced head-to-head.
High School Events
New Exhibition Events for 2019 - Mens and Womens High School Coxed Quad (Frosh/Novice) - Events 25 B&D and (Varsity) - Events 30C&F

All High School Events are capped
Adaptive/Inclusion events race the full 2.5 mile course. Please see Rules for athlete eligibility, event descriptions, and regatta weekend information.
Corporate Challenge (Event 23D) entries will race a half course (@ 1.2 miles). For details on the Corporate Challenge, go to hosr.org.
Registration Deadline is October 6th, 2019. Late registration ends October 18th (entry fees are double).
> Look for changes in the 2019 schedule of events, updates to rules and procedures, information on chuck wagon registration, the easiest ways to book hotel rooms, and more...
> Vendor registration is located here.
For updates visit http://www.hosr.org, subscribe to our newsletter, and follow us on

Website
http://hosr.org/
Host/LOC
Head of the Schuylkill Regatta
Contact
Executive Director
Email
executivedirector@hosr.org
Phone
N/A
Sanctioned by
Chief Referee
Richard Dougert
Juniors
Yes
HS/Scholastic
Yes
Collegiate
Yes
Open
Yes
Masters
Yes
Elite
Yes
Para
Yes
Inclusive
Yes
Entry Fees (USD)

| | |
| --- | --- |
| Eights | $218.00 |
| Fours | $141.00 |
| Quads | $141.00 |
| Doubles/Pairs | $92.00 |
| Singles | $56.00 |