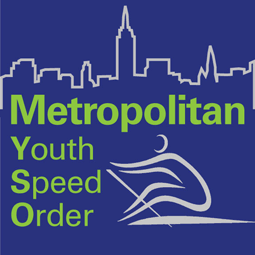 Metropolitan Youth Speed Order
Apr 5, 2014

head/sprint
Lyndhurst, NJ (USA)
Hosted By: Passaic River Rowing Association (PRRA)
2016 Registered Regatta
METROPOLITAN YOUTH SPEED ORDER
Passaic River, Lyndhurst, NJ
Dear Coaches,
With Spring calendars filling up quickly, the Metropolitan Youth Speed Order (MYSO) Regatta would like to extend an invitation and welcome you to join us on Saturday, April 5th for a new youth race on the Passaic River. MYSO is hosted by the Passaic River Rowing Association, located in Lyndhurst, NJ, and is a USRowing® registered regatta. This is a unique opportunity to race a 1500m head race and time trial style course without any semis or finals commitment. MYSO is open to both scholastic and club youth programs from the metropolitan area.
With the race taking place fairly early on in the Spring season, it is a great time trial opener with a safe course, supported by USRowing Referees and HereNow Timing on race day. With many programs attending the Flick series races, this is a chance to get in a time trial before the 4th Flick. We welcome 8+, 4x, 4+, 2x and 1x to race down the Passaic.
Any questions can be directed at myso.regatta@gmail.com. We hope to see you there!
Many thanks in advance and best of luck to you all this season!
Sincerely,
MYSO Regatta Organizing Committee
Website
http://prra.org/
Contact
Regatta Director
Email
myso.regatta@gmail.com
Phone
n/a
Sanctioned by
Chief Referee
Stacey Ornitz
Juniors
Yes
HS/Scholastic
Yes
Collegiate
No
Open
No
Masters
No
Elite
No
Para
No
Inclusive
No
Entry Fees (USD)

| | |
| --- | --- |
| Eights | $80.00 |
| Fours | $40.00 |
| Quads | $40.00 |
| Doubles/Pairs | $30.00 |
| Singles | $20.00 |