The Arnold Indoor Rowing Challenge
Mar 8, 2015

indoor
Columbus, OH (USA)
Hosted By: Greater Columbus Rowing Association
2016 Registered Regatta
Final schedule: Click on this link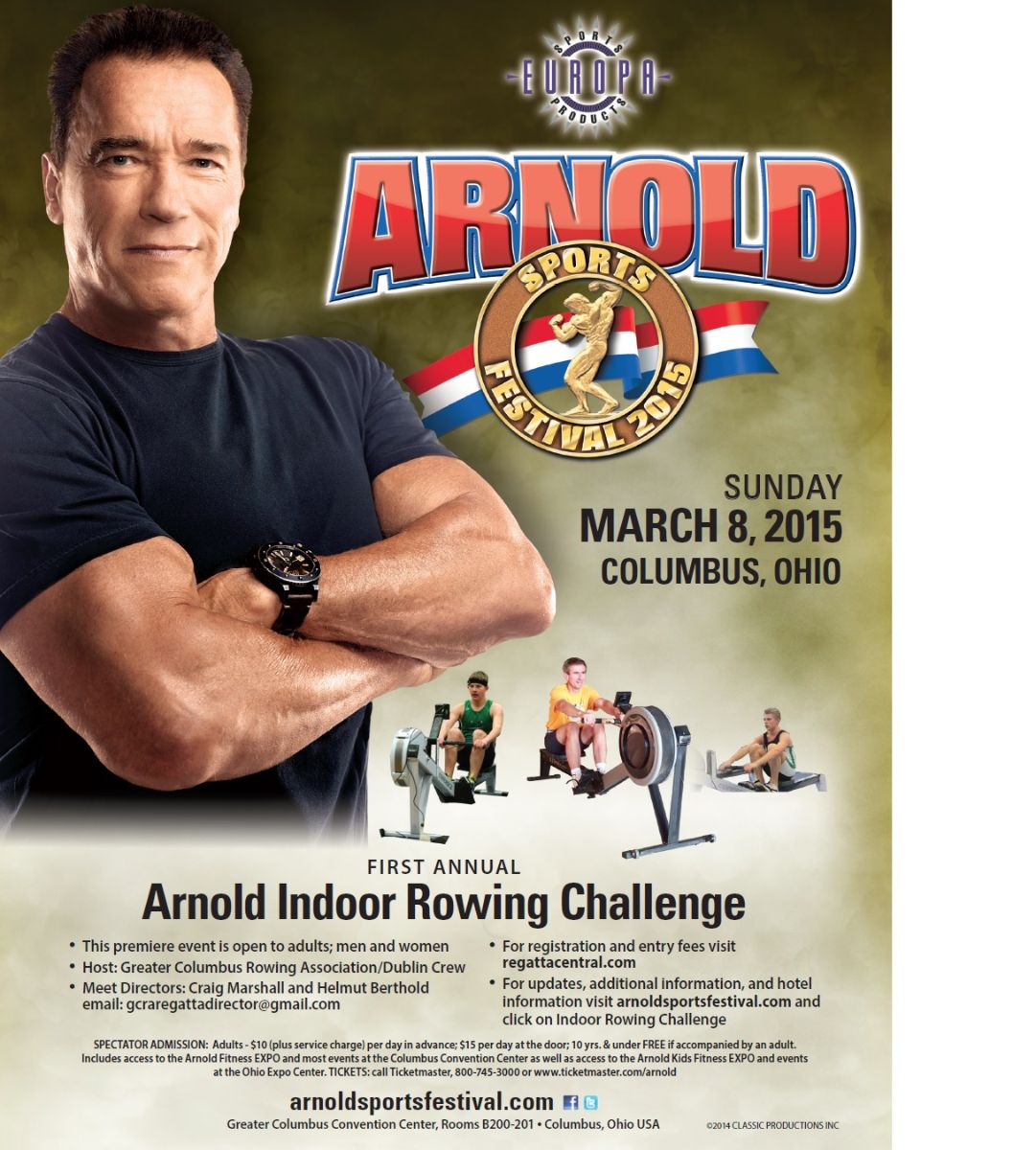 Brief summary (for more details, please read the packet in the news section):
All races except Novice events are 2,000 meters long.
Categories: Masters, Open and Novice.
Masters events are open to anyone in the listed age group, gender, and weight class. Masters competitors may be of any experience or skill level.
Open is for any contender in the specified weight class.
Novice events are for first-time regatta competitors and are 1,000 meters long. Novice is for competitors looking for a shorter distance for their first competition.
Weight classes:
Lwt women must weigh <135 lbs
Lwt men must weight < 165 lbs
Weigh-in's take place no later than an hour before the event.
To register: go to www.regattacentral.com
Website
http://www.regattacentral.com
Contact
GCRA Regatta Director
Email
gcraregattadirector@gmail.com
Phone
Please contact regatta via email
Sanctioned by
Chief Referee
Not yet posted
Juniors
No
HS/Scholastic
No
Collegiate
No
Open
Yes
Masters
Yes
Elite
No
Para
Yes
Inclusive
No
Entry Fees (USD)