36th Annual Chicago Sprints
Jul 9, 2016

To

Jul 10, 2016

sprint
Chicago, IL (USA)
Hosted By: Lincoln Park Boat Club
2016 Registered Regatta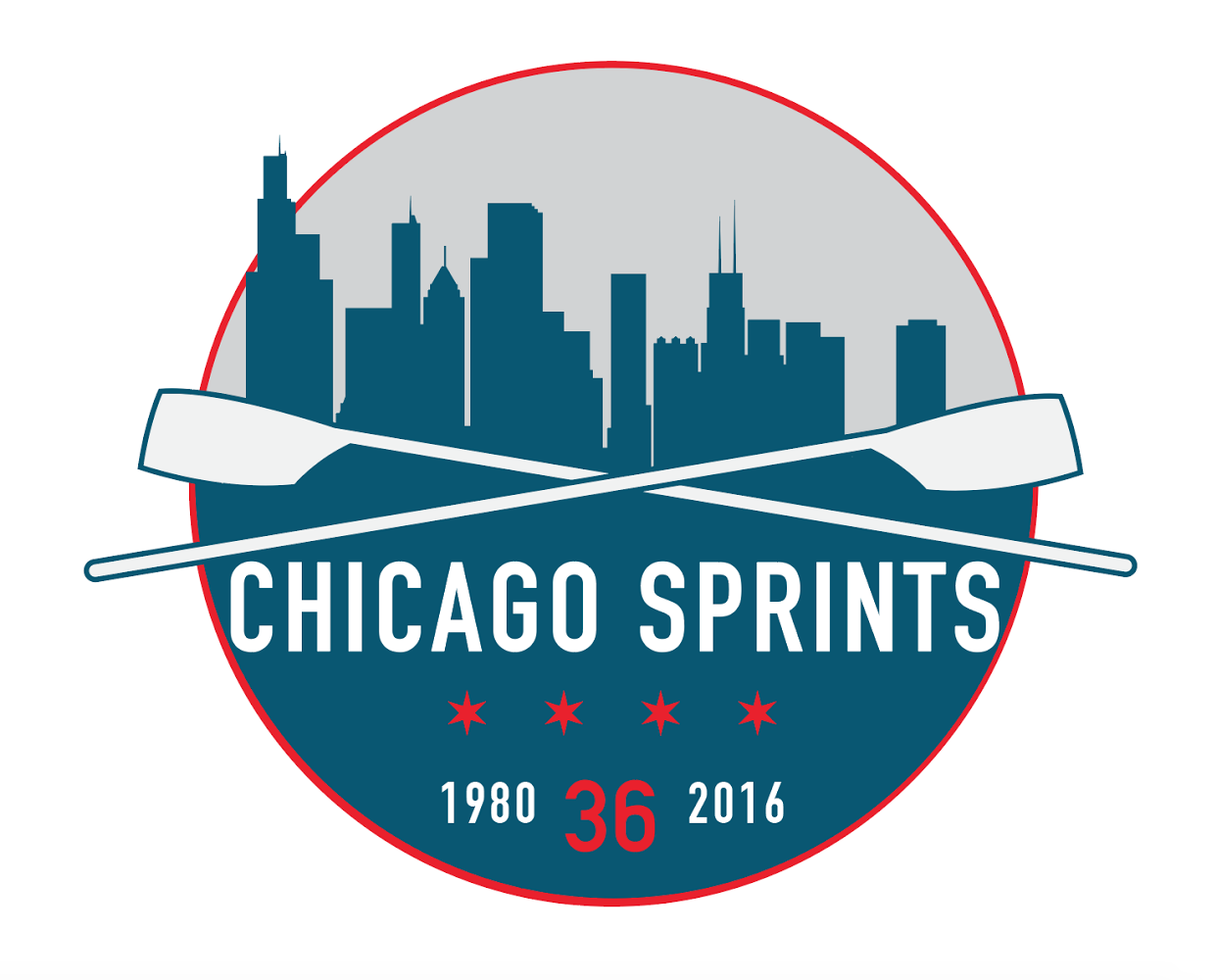 Lincoln Park Boat Club is pleased to invite you to participate in the 36th Annual Chicago Sprints!
Since its inception in 1910, Lincoln Park Boat Club has hosted competitive rowing regattas at its Lincoln Park Lagoon site and for the last 35 years, those competitions have centered on the annual Chicago Sprints Regatta. The Chicago Sprints is one of the largest competitive regattas in the region, drawing junior, collegiate and masters programs from throughout the Midwest. The Chicago Sprints continues to be the largest sprint-season regatta in the Midwest, and among the top five largest non-collegiate sprint regattas in the Nation. In 2015 the Lincoln Park Boat Club's Chicago Sprints Regatta was host to more than 1,000 athletes, fielding entries from 27 clubs throughout 10 states. In addition it is attended by hundreds of casual and dedicated spectators who line the 1000 meter course situated between Lake Shore Drive and the Lincoln Park Zoo. The Chicago Sprints features 1000 meter, side-by-side, Henley style racing and that makes for some great competition.
With two full days of racing, know that we try to squeeze in as many races as we can. However there are a finite number of races that can be run each day. LPBC appreciates our participants and works hard to accommodate as many rowers/events as possible.
There is no grilling in the park without a Chicago Parks District issued permit, but few easy food options are within a 15-20 minute walk.
As usual, boat rental is available! Please email [email protected] or [email protected] for further details.
Drone use is discouraged due to local regulations.
ENTRIES - IMPORTANT ANNOUNCEMENT
As in previous years, we are expecting the Regatta to be in high demand.
The total entries to the Regatta will be capped at around 400 boats (precise number depends on schedule and entries)
We encourage crews to enter or join the waitlist as soon as possible.
Paying for your entry promptly before June 20 is the only way to secure your place at the regatta. Credit Card payment directly through Regatta Central is preferred, and is the quickest way to secure your place. Check payments will also be accepted via mail.
After the initial entry deadline on June 20, the Regatta Committee will add waitlisted crews to increase the capacity of key events where demand is highest, such as 4+ and 8+, and 2x.
To facilitate this process, any unpaid entries will be scratched and replaced with waitlisted crews in the order that payment is received!
Please only enter and pay for crews which you know will be racing. Any crew which scratches after the June 20 entry deadline, will forefeit their entry fee in full.
Championship Trophy - Kuperman Cup
In 2009, LPBC mourned the loss of our longtime friend and coach, Yuriy Kuperman. For over 10 years, Yuriy was a fixture of our club and of competitive rowing throughout the country. His distinction as a coach is demonstrated by the success achieved by his scullers at many local, national and international regattas. To reward excellence in sculling at the Chicago Sprints Regatta in Yuriy's honor, we presenting the Kuperman Cup to the club that achieves the most success in sculling events.
LPBC retained the Cup again in 2016. The full results are as follows (scoring details available on request):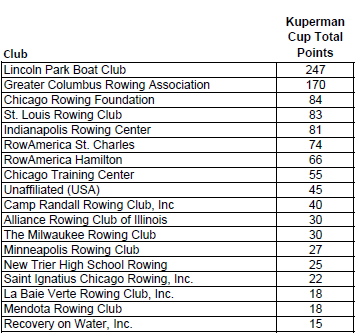 Points allocation below:
Points
1st 2nd 3rd 4th
1x 12 10 8 6
2x 18 15 12 9
4x 22 18 14 10
Website
https://lpboatclub.org/chicago-sprints/
Contact
Chicago Sprints Committee
Email

[email protected]

Phone
Please contact regatta via email
Information Packet
Sanctioned by
Chief Referee
Brian Beringer
Juniors
Yes
High School
Yes
Middle School
No
Collegiate
Yes
Open
Yes
Masters
Yes
Elite
Yes
Para
Yes
Inclusion
No
Entry Fees (USD)
Max entries
400 entries. This venue has a restriction on how many entries are permitted. Registration is closed when this cap is reach ( or the deadline passes, whichever occurs first.)