MainLine Slide
Feb 3, 2019

indoor
Ardmore, PA (USA)
Hosted By: Lower Merion High School Crew (Ardmore)
This Super Bowl Sunday, Hit the Erg Before You Hit The Couch!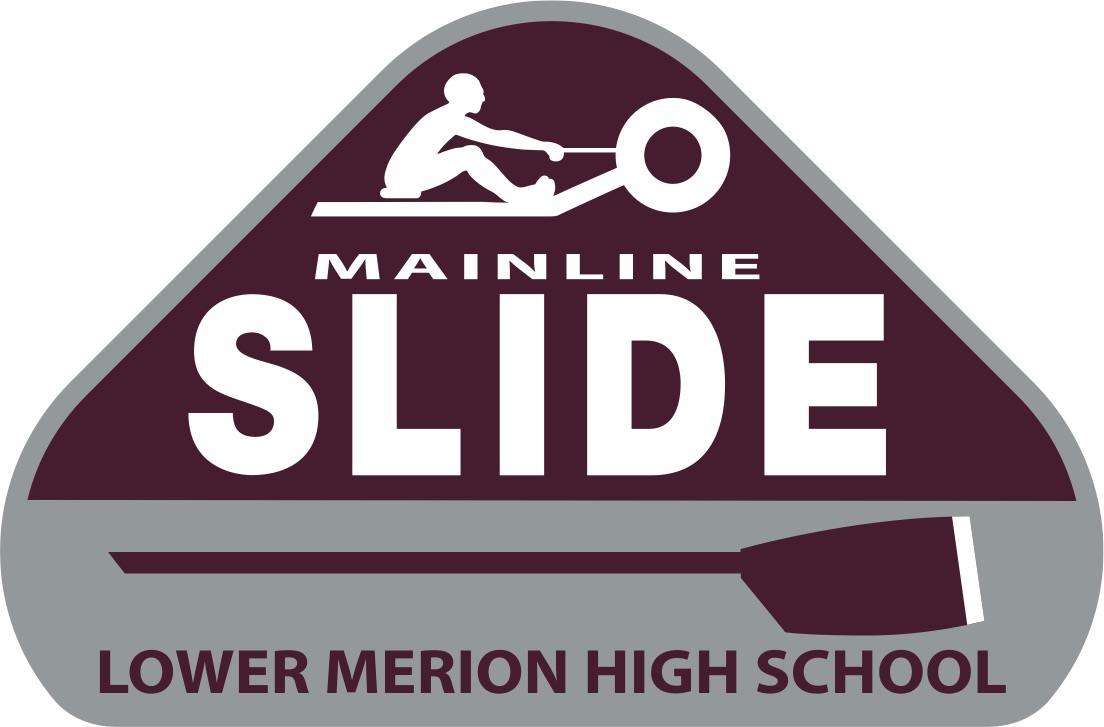 Come to the MainLine Slide on February 3, 2019!
The MainLine Slide is an indoor rowing competition for juniors and also attracts master, novice, collegiate, adaptive and fitness rowers. Concept2 will offer a $400 USD travel stipend to anyone who meets or beats the 2000m time standard set forth by Concept2 for their category in a Concept2-sanctioned event in the US and Canada who then goes on to compete at the World Indoor Rowing Championships in Long Beach, CA on February 24, 2019. There are time standards for both able and para-rowers.
Entry fee of $20 per event ($25 day of event) for all events other than the 500 meter dash.
REGISTER by clicking here or on 'Registration Form' in the left panel. Registration now open! Please note that your age category will be based on what your age will be on December 31, 2019, not your age on the day of the race itself.
RACE ERGs:
Gently used race ergs are available for purchase. The Concept2 Model D/PM5 Indoor Rower is regularly $900 + $45 shipping + PA sales tax, but race ergs are available for $800, pick-up only, no PA sales tax. These are black Model Ds with a PM5 monitor from Concept2.
To reserve your erg, please send an email to: mainlineslide@gmail.com
Coxswain Clinic--
Check-In
Athlete check-in opens at 6:30 AM Sunday 1/3/19 and closes one hour prior to the scheduled event time.
Rowers and their coaches are expected to complete the check-in process in a timely manner to allow the rower to become oriented and to warm up before the event. Assume there will be a line. It is the responsibility of the rower to be at the venue early enough to complete check-in and weigh-in.
Refunds will not be granted for late arrivals.
Athletes competing under a false name, birthdate or for another competitor will be disqualified.
Waivers
All competitors must print and sign a USRowing waiver when registering online and bring it to check-in. Minors (under 18) must have a parent or guardian's signature. No exceptions. See link in the left column.
Lightweights and Weigh-In
Check-in first.
Any competitor in a lightweight event must weigh in on race day during the 1-hour window beginning two hours before and ending one hour before their race time. For example, if you are scheduled to race at 12PM, you must weigh in between 10AM and 11AM. No exceptions. Weigh-in is located next to the check-in table.
Athletes who registered as a lightweight and fail to weigh in for any reason will be moved to the corresponding open weight event. Weight limits are 135 lbs (61.24 kgs) max for all women and 165 lbs (74.84 kgs) max for all men. Weight is measured in pounds.
Weigh-in attire is required. This is limited to a minimum of a unisuit or shorts and a top that covers the torso. There are no naked weigh-ins.
Athletes who successfully weigh-in will receive a wristband to confirm their lightweight classification.
Middle School Athletes
Must be 14 years or younger on the date of the event and enrolled in middle school.
Schedule
Event times posted on Regatta Central are approximate and the schedule is subject to change.
Awards
Medals are awarded to the top three finishers (or team members in the case of relays) in each event with 4 more more entries. Events with 3 or less entries will have a medal awarded for first place only.
Cancellations
Due to scheduling limitations it is not possible to set a snow date.
In the case of extreme weather, cancellation notices will be posted on RegattaCentral.
Any decision to cancel the Main Line Slide will be made by Lower Merion School District staff in consultation with Main Line Slide staff.
We are unable to offer refunds.
Website
Contact
Kirk Beckman
Email
beckmak@lmsd.org
Phone
Please contact regatta via email
Chief Referee
Not yet posted
Juniors
Yes
HS/Scholastic
Yes
Collegiate
Yes
Open
Yes
Masters
Yes
Elite
No
Para
Yes
Inclusive
No
Entry Fees (USD)