New England Rowing Championships (NERC)
May 2, 2020

sprint
Worcester, MA (USA)
Hosted By: Quinsigamond Rowing Association, Inc.
2020 Registered Regatta

Cancelled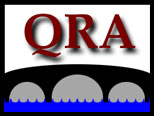 The New England Rowing Championships, held on the Saturday before the first Sunday in May, it is a regional championship regatta for qualifying colleges in the 6 New England States. It has been run since 1961 and currently offers 14 events for men and women. Over 1200 competitors and 36 schools participate in the regatta each year.
Regular Season College Racing and NE Rowing Championships
After careful consideration the Quinsigamond Rowing Association has canceled all QRA hosted collegiate racing on Lake Quinsigamond as well as the New England Rowing Championships.
We take this action out of an abundance of caution for the health and safety of all of the athletes and staff in accordance with government requests to limit large gatherings to help prevent the spread of Coronavirus.
We share your disappointment and that of your athletes, especially those in their senior year, but look forward to continuing our long tradition of hosting safe, fair, and exciting racing next school year.
Website
http://qra.org/nerc
Contact
Jason Steele
Email
jsteele@wpi.edu
Phone
N/A
Sanctioned by
Chief Referee
Ruth Macnamara
Juniors
No
High School
No
Middle School
No
Collegiate
Yes
Open
No
Masters
No
Elite
No
Para
No
Inclusion
No
Entry Fees (USD)