Défi du Canal de Lachine - Lachine Canal Challenge
May 29, 2022

head
Lachine, QC (CAN)
Hosted By: Aviron Lachine Rowing
Sanctioned by RCA and Quebec (2022)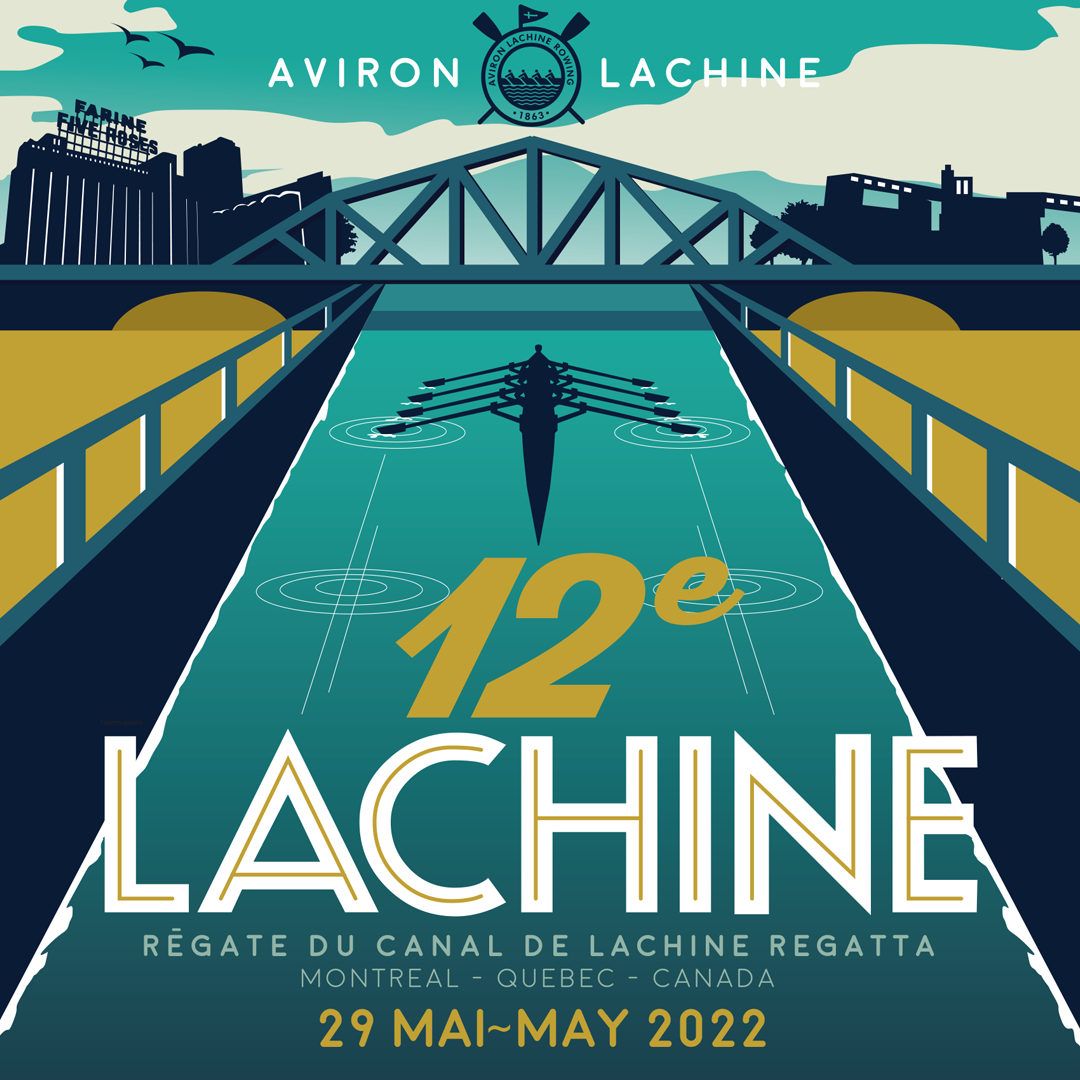 La régate est une course de style longue distance 'Tête de rivière' sur une longueur de 5 km environ et sera ouverte à tous les genres d'embarcations (skiff, double, quatre et huit). Le départ est donné proche du pont du boulevard Monk à Lasalle pour finir à proximité de l'écluse 5 à Lachine.
This long distance "head of the river" type race is 5 km long and is open to all categories (skiffs, doubles, quads, fours and eights). The start of the race is located near the Monk boulevard bridge in LaSalle (Lock #4) and ends near 6th avenue in Lachine (lock #5).

https://www.youtube.com/watch?v=dHMeWkm4m_0
** Under exceptional circumstances when the Canal is closed to navigation the regatta will be moved to the Lake St-Louis.
** Dans le cas de circonstances exceptionnelles où le canal serait fermé por la navigation, la régate serait transportée dans le Lac St.Louis.
Website
http://www.avironlachine.ca
Contact
Charles Hauss / Richard Cabana
Email
regatta@avironlachine.ca
Phone
5146348527
Sanctioned by
Chief Umpire/Referee
Not yet posted
Juniors
Yes
High School
Yes
Middle School
No
Collegiate
Yes
Open
Yes
Masters
Yes
Elite
No
Para
Yes
Inclusion
No
Entry Fees (CAD)

| | Standard Cost | Early Cost |
| --- | --- | --- |
| Doubles/pairs (Not including RCA Fees) | $55.00 | $50.00 |
| Doubles/pairs U15_U19 (Not including RCA Fees) | $40.00 | $35.00 |
| Eights (Not including RCA Fees) | $100.00 | $90.00 |
| Fours (Not including RCA Fees) | $80.00 | $70.00 |
| Fours U15_U19 (Not including RCA Fees) | $50.00 | $40.00 |
| Quads (Not including RCA Fees) | $80.00 | $70.00 |
| Quads U15_U19 (Not including RCA Fees) | $50.00 | $40.00 |
| Singles (Not including RCA Fees) | $40.00 | $35.00 |
| Singles U15_U19 (Not including RCA Fees) | $35.00 | $30.00 |

Aviron Quebec 2022 Seat Fee
$1.82
Rowing Canada 2022 Seat Fee
$3.65
Plus taxes if applicable