Head of The Christina
Oct 1, 2023

head
Wilmington, DE (USA)
Hosted By: Wilmington Youth Rowing Association
USRowing Sanctioned Regatta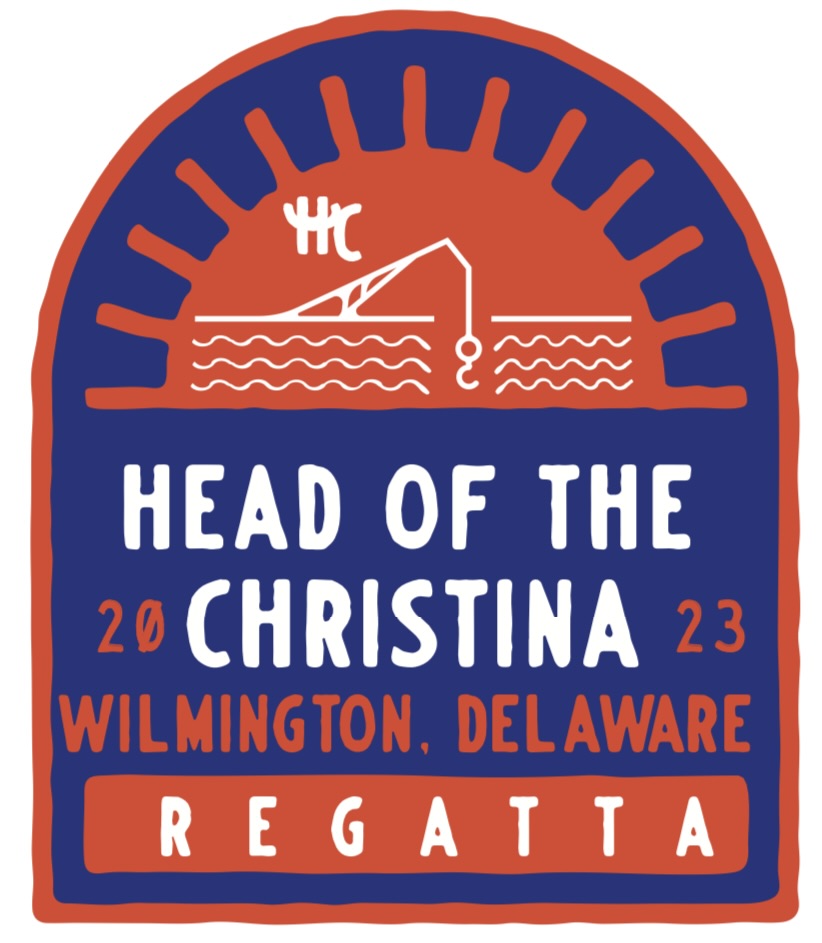 ***If you are a program that has decided not to race SHOP regatta this Sunday and decide to race the Head of the Christina we are waiving the late fee and if you register today 9/29 by 11:59 we will refund the late fees. We are also refunding any late fees that registered yesterday. Late registration closes at 11:59pm.
***We are allowing tent set ups this year! However the space we have available is limited so please let me know (you can call, text, or email) if you need a tent space and we will do our best to accomodate. Still no cooking or grilling, this is a City of Wilmington rule.
Thanks,
Mike Hall - Regatta Director
Hello and Welcome to the 24th Head of the Christina 2023!
The schedule has been posted on rowtown.org
COACHES AND COXSWAINS MEETING @ 7:45 AM
The meeting will take place on the second floor of the boathouse
Trailers may arrive on Saturday, just let us know if it will be after 4pm. Sunday we can begin trailer parkiing at 5am. Car toppers will be directed upon entering. Competitors and spectators can park along Front Street while spots are available and we have parking garages across the street.
Dock and boat traffic patterns located in rules & eligibility on left menu
Tide Schedule
Low Tide - 9:22am
High Tide - 2:51pm
We want to thank all the teams returning again to the regatta and thank the new teams or any who have been away for a few years and are back now.
Please use this link to see a video of the race course - https://www.youtube.com/watch?v=k9Jrfwxui6A
That video is a good way to familiarize your coxies and bow seats with the course. Speaking of coxswains we do allow and even encourage the use of experienced (non-novice) coxies in the novice races.
The river has a good current and is tidal so it can be difficult to navigate if you are not on top of your game.
Tide schedule will be posted a week prior to race day.
Please use the links to the left for specific information. The City of Wilmington does not allow tent set ups. Be sure to know the regatta rules and things specific to the City of Wilmington. Most importantly, NO GRILLS, there is to be no cooking or even using grills or other things to heat food.
Thanks,
Mike Hall - Regatta Director
Website
https://www.wyra.org/hochr
Contact
Mike Hall
Email

[email protected]

Phone
484-802-7470
Sanctioned by
Chief Referee
Duncan Hudson
Juniors
Yes
High School
Yes
Middle School
No
Collegiate
Yes
Open
Yes
Masters
Yes
Elite
No
Para
No
Inclusion
No
Entry Fees (USD)

| | Standard Cost | Late Cost |
| --- | --- | --- |
| Doubles | $55.00 | $65.00 |
| Eights | $130.00 | $140.00 |
| Fours | $95.00 | $105.00 |
| Quads | $95.00 | $105.00 |
| Singles | $40.00 | $50.00 |

Plus taxes if applicable