San Diego Crew Classic
Mar 27, 2010

To

Mar 28, 2010

sprint
San Diego, CA (USA)
Hosted By: San Diego Crew Classic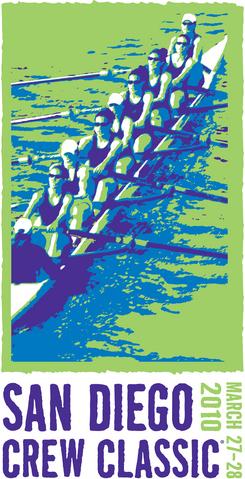 Grey Competitor T-Shirts, bearing the 2010 logo and the word "Competitor", may be ordered on this website.  
Click on "Registration Form" from the list at the left.  Scroll down for the form.

Boat-orders only, no orders from individuals. If only one person in the boat wishes to have a shirt, that order will be accepted from the designated team representative.  These shirts will not be available except by pre-order, only. Deadline is March 12..  Shirts to be picked-up on site beginning at noon on Friday.