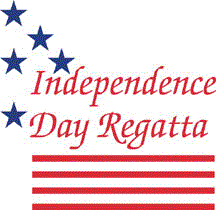 Independence Day Regatta
Jul 3, 2015

To

Jul 5, 2015

sprint
Philadelphia, PA (USA)
Hosted By: Schuylkill Navy of Philadelphia
2016 Registered Regatta
It's a big regatta – 1,114 boats from 96 clubs, with entries from Canada, Croatia and Peru (but not Guatemala).
Please take a moment to review these notes. The link to the results is below. We'll be posting updates daily and more parking information. Please check back often.
We are in dire need of volunteers. We've made it easier than ever to sign-up. Just go to SignUp Genius and select a job and a time slot. We need finish tower support, dockmasters, Canoe Club trailer parking, Strawberry Mansion vehicle entrance and motorboat drivers. We also need stakeboat holders – we pay $5 an hour, minimum half day shift, with free lunch for people working all day. Ages 15 to 20. Don't see anything listed but still want to help? Contact Bonnie Mueller at 215-815-0599 or schuylkillnavyofphiladelphia@gmail.com
There is no on-site registration but you are welcome to check in with us at the regatta HQ tent at the Canoe Club.
Weigh-ins will be held from 10:00 to 3:00 pm Friday, 9:00 to 2:00 pm Saturday and 6:30 to 1:00 pm Sunday at the Canoe Club.
Events with more than 18 entries have time trials on Friday morning. Please review the rules for time trials.
Kelly Drive will close after the morning rush hour – around 10 am – on Friday. If you are coming Friday morning, allow extra time for parking and to get from there to the venue. We'll try to post more info this week.
Kelly Drive will re-open at 6 pm each evening. All cars must be removed or they will be towed.
Parking on the grass is strictly forbidden. You will be ticketed.
There is construction in progress in the Canoe Club parking lot, so trailer parking will be congested.
Did I mention we need more volunteers? SignUpGenius
Winners should come into the awards dock to get their wristwatches.
All late entries (on a lane available basis), scratches and line-up changes must be done on Regatta Central.
For technical reasons we will not be posting results to Regatta Central.
And here are the time trial start lists, heat sheets, results and coaches reports:
We'll be posting updates daily and more parking information. Please check back often.
See you soon,
Clete
We've added Boys Junior 16 eights and Girls Junior 16 eights to the event list. Register now!! Events 90 and 91.
The Independence Day Regatta is truly an international regatta again in 2015. We've been in touch with and are expecting to see entries from Peru and Guatemala. Club de Regatas Lima is a perennial visitor to the Independence Day Regatta and always brings a strong junior contingent. The National Federation of Rowing of Guatemala won the Boys Junior 4x in 2013.