John Hunter Regatta
Mar 25, 2017

To

Mar 26, 2017

sprint
Gainesville, GA (USA)
Hosted By: Georgia Tech Rowing Club, St. Andrew Rowing Club
2017 Registered Regatta
The 2017 regatta will be at the Lake Lanier Olympic Rowing Center, the site of the '96 Olympic Games and the home of the Lake Lanier Rowing Club. The regatta is expected to draw more than 1,500 rowers and 3,000 spectators, representing more than 50 colleges and youth teams from throughout the Southeast, including Georgia, Tennessee, North and South Carolina, Kentucky, Virginia, Louisiana, Alabama, Texas and Florida.
Parking Information: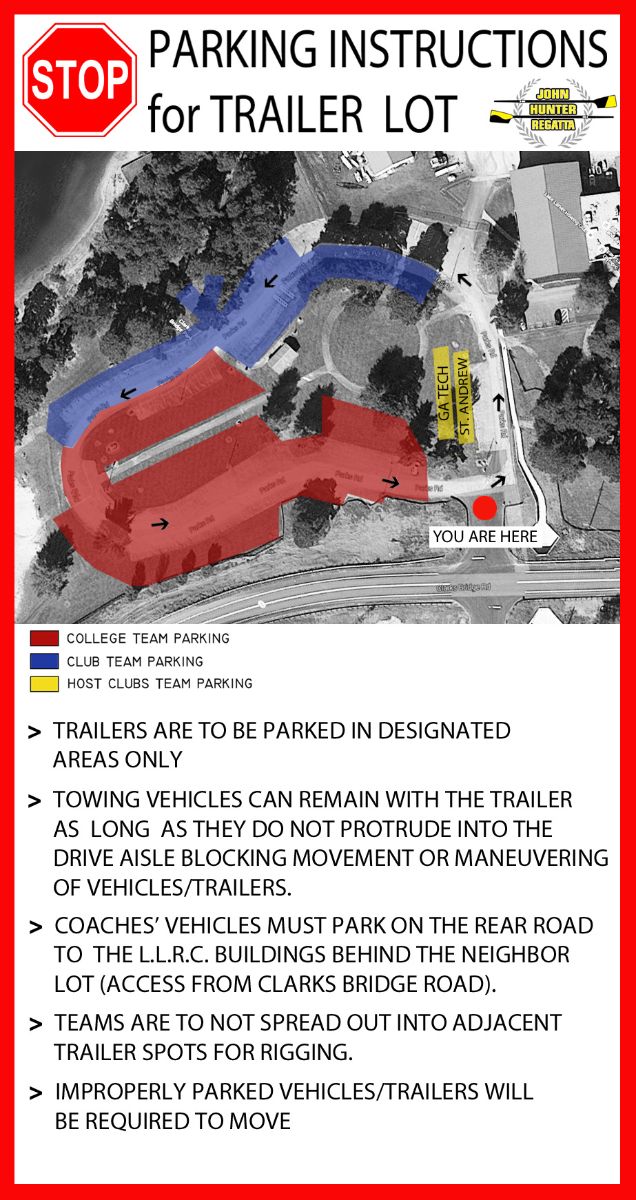 - Team vans and mini-buses are not allowed to park in the trailer lot.
- Team vans, shuttles and mini-buses will drop on the Tower lot side similar to the team coach buses.
- Mini buses and vans can park on site,
- Coach buses will need to drop and leave the venue parking area. Coach buses are not allowed to wait in venue parking; only allowed to stay will loading and unloading teams. Coaches to arrange for an offsite location for bus and method to communicate pickup.
- These instructions may be amended for extreme weather conditions.
Please email the regatta/event host with any related questions