Spring Sprints Invitational
Hosted By: Lake Stevens Rowing Club
2016 Registered Regatta
Driving Directions: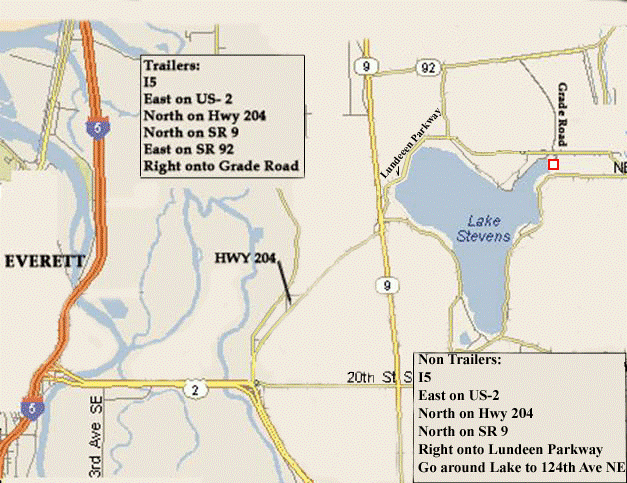 Overnight Trailer Parking
Friday night parking is available and will be assigned on a pre-assigned basis. You MUST contact the Regatta Director and make your needs known prior to April 7, 2016. Overnight security in the parking lots is provided as needed for Friday, and for shell parking areas Saturday night.
Parking
Parking on the paved parking lots in North Cove Park adjacent to the launch dock are reserved for trailers, stretchers, shell racks and shells. A parking attendant will be on hand to guide trailers to their assigned positions.
Vehicles car-topping boat(s) wishing to offload then move to street parking as directed by parking lot attendants. Please do not park in the paved parking lots as this is the best area for trailers, stretchers, shell racks and shells.
Spectators arriving in standard passenger vehicles should use street parking. Parking attendants will be on hand beginning 5:00 am to provide maps and guidance (see parking map below).
IMPORTANT:
Please do not park in the shopping center parking lot; in the Post Office parking lot; in front of the apartment buildings adjacent to the Post Office; in the Library parking lot or on the grass in North Cove Park.