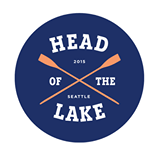 Head of the Lake
Nov 6, 2016

head
Seattle, WA (USA)
Hosted By: Lake Washington Rowing Club
2016 Registered Regatta
Volunteers Needed
Have fun and make a difference!
Join Lake Washington Rowing Club and Martha's Moms and be one of the wonderful volunteers who help make Head of the Lake the largest fall regatta on the West Coast. There are many ways volunteers can support this event. Whether it's setting bouys, selling merchandise, handing out race packets or general set up and clean up our volunteers are one of the reason this regatta is so successful.
Many volunteers come together to make the regatta a success. Pick from a suite of jobs: setting buoys, helping with awards, timing, filling packets, donations of food for the lasagna dinner and trailer parking. All volunteers welcome.