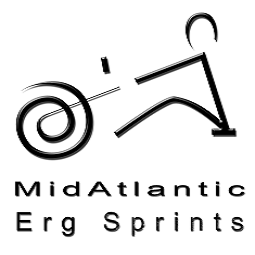 MidAtlantic Erg Sprints
Feb 4, 2017

indoor
Alexandria, VA (USA)
Hosted By: Alexandria Crew Boosters Club, Inc.
2017 Registered Regatta
Directions and parking information are posted here.
RAFFLE TICKETS

- Purchase a raffle ticket for $10 and get 2 chances to win a Concept2 Erg Sprints Race Erg. 3pm at Erg Sprints. You do not have to be present to claim your erg.

T-SHIRTS

- 2017 MidAtlantic Erg Sprints t-shirts are available for $5 each when registering online. A limited number of shirts will be available at Erg Sprints for $10.

RESERVE A RACE ERG

- New Concept2 Model D/PM5 Indoor Rowers are used at MidAtlantic Erg Sprints. They are available for $815 following the event. Reserve yours now for $50. They will sell out.

Contact the Erg Sprints regatta director at ergsprints@tcwcrew.org if you have any questions.