Collegiate Covered Bridge Regatta
Apr 15, 2017

sprint
Eugene, OR (USA)
Hosted By: Oregon Association of Rowers
2017 Registered Regatta
Directions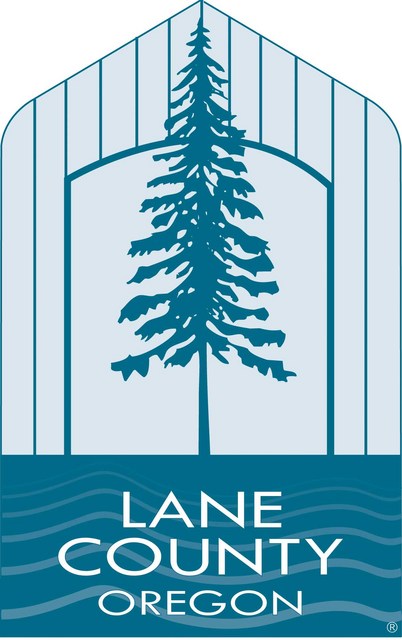 From I-5, take Hwy. 58 (exit 188A) east, 13 miles to Dexter Lake.
Turn left at the white covered bridge, to Lowell.
Turn left at Boundary Rd. (becomes Pengra Rd.), then travel 0.8 miles to Lowell State Park .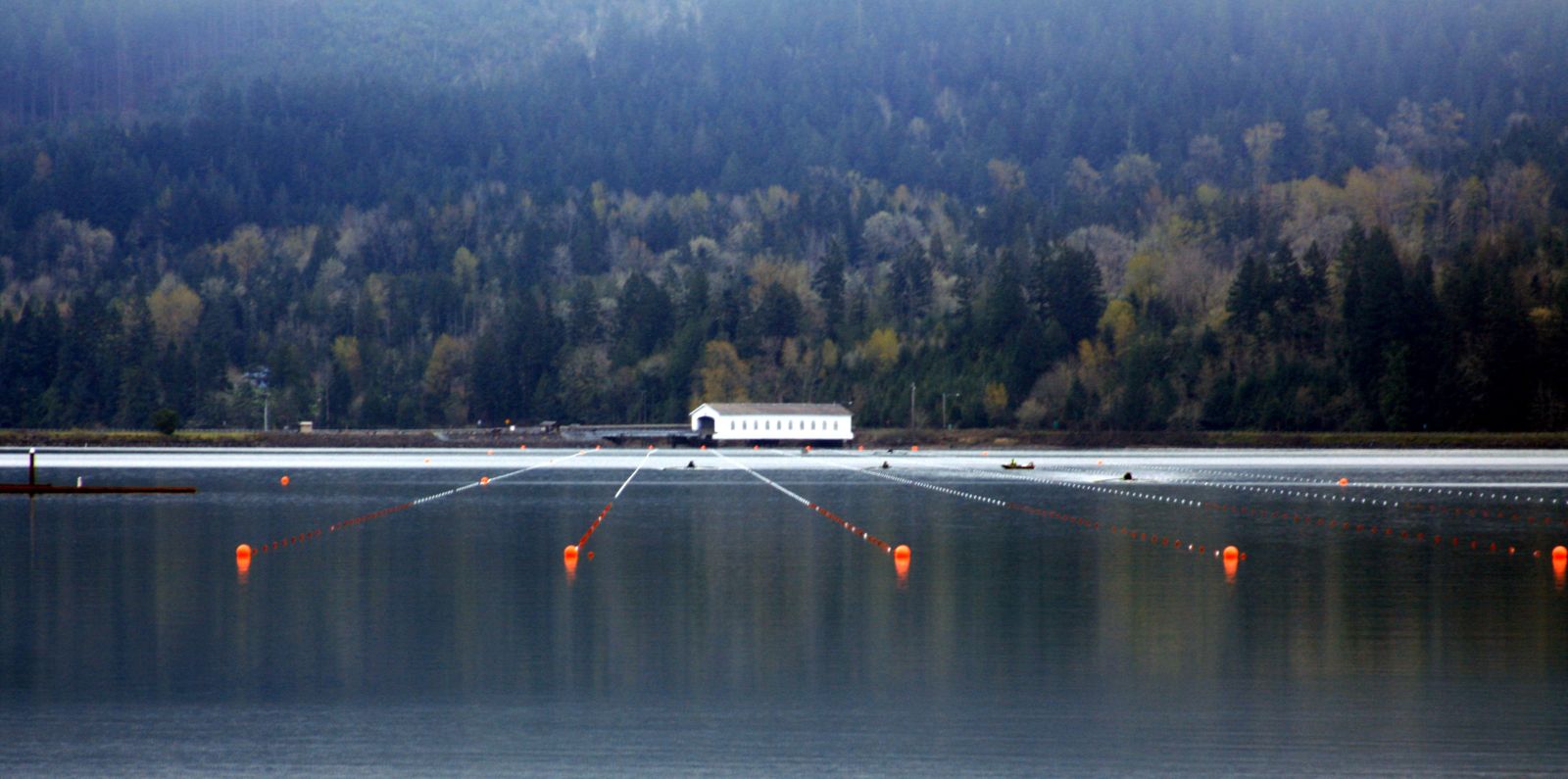 A map of the park is available here.
An enlarged map of the launching/landing pattern is on the bottom of the page. Lane numbering is as follows: lane 0 is farthest from the launch area shore and lane 7 is closest to the launch area shore.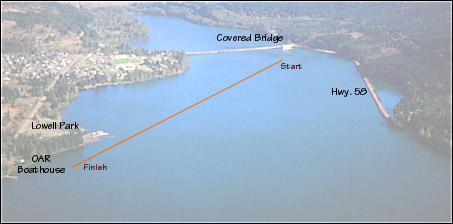 Launching/landing pattern. Lane 0 furthest from shore, lane 7 closest to shore.