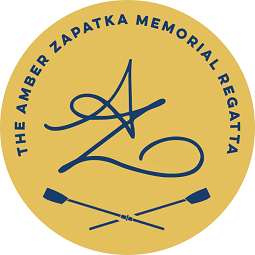 The Amber Zapatka Memorial Regatta FKA Lowell Invite
May 13, 2017

To

May 14, 2017

sprint
Lowell, MA (USA)
Hosted By: Lowell Rowing Regatta Association
2017 Registered Regatta
IMPORTANT UPDATE:
This year, the Regatta Committee has decided to move the AZM Regatta (Formally Lowell Invitational) from a Heats based progression to a Time Trial based progression.
What this means for the regatta:

There will be a time trial for any event with 7 or more entries.

Events with 6 or fewer entries will be a final only and lanes will be randomly drawn for that final.

Saturday will consist mainly of Time Trial Racing, similar to Fall style racing, but for just under 2000 Meters and using 2 Lanes of the course.
During the Time Trials, there will be 20 Seconds between each boat's start, and 5 minutes between each event.
Time Trials and Finals will be separated by "A" boats (First Varsity/Novice/etc) in one event and "B"-"D" boats (Second Varsity/Novice/etc) in a separate event.

We will do our best to group all "B" boats at the start of the time trial, then move to "C" and "D" boats as necessary. Bow number in the time trial will be randomly assigned within the group ("A", "B", "C" boats)

There will be a 90-Minute break between the Time Trial Racing and the Saturday evening Finals.

During this time, we will set up the remaining stake boats and prepare for the Finals.
Benefits of moving to a Time Trial Progression:

Starting this year, USRowing has announced that Northeast Regionals and Youth National Championships will be run in a similar way.
Entry Caps will be increased for most events, allowing more crews to race during the weekend.

Waitlisted entries may be added to the race for capped events once we have a better sense of the final entries and schedule.

We will be eliminating Semi-Finals, so crews will have fewer meters rowed going into their Finals.
The regatta days will be slightly shorter due to a more manageable schedule.

The shorter day gives us more flexibility with weather and water conditions.
How will this affect event cancellations due to bad weather?

Weather permitting, we will do our best to fit all races in the weekend.
In the event of un-rowable weather in the forecast:

Priority will be given first to holding Time Trials
Then Final Only events by boat size and skill level.
Finally, seeded Finals will be scheduled based on boat size and skill level.

If Finals are cancelled after a Time Trial has been raced:

Gold/Silver/Bronze Medals will be awarded to the 3 fastest times of the event based on the time trial results.
How will the actual progressions change?

Places are determined by the results of the Time Trials

Places 1-6 will race in the Grand Finals (A – Finals)
Places 7-12 will race in the Petite B - Finals.
Places 13-18 will race in the Petite C - Finals.

B and C-Finals will only take place if there are at least 4 eligible crews that qualify from the Time Trial.

Once scheduled, the B-Final and C-Final will not be cancelled due to No Shows/Scratches/dis-qualifications.

Lanes will be assigned based on the following results:

Fastest crew in Final = Lane 3
Second Fastest in Final = Lane 4
Third Fastest in Final = Lane 2
Fourth Fastest in Final = Lane 5
Fifth Fastest in Final = Lane 1
Sixth Fastest in Final = Lane 6

Medals will be awarded to Grand Finals as follows:

4-6 boats: Gold/Silver/Bronze
3 Boats: Gold/Silver
1-2 Boats: Gold Only