USRowing Southeast Masters Regional Championships
Jun 23, 2018

To

Jun 24, 2018

sprint
Augusta, GA (USA)
Hosted By: USRowing
2018 Owned Regatta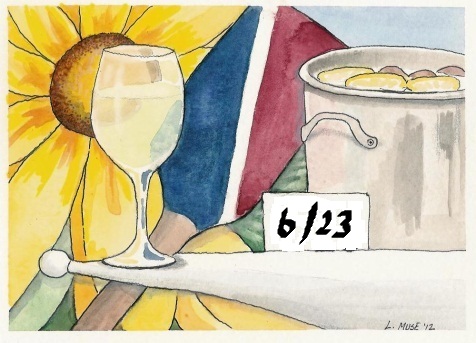 2018 USRowing Southeast Masters Regional Championships
18th Annual Low Country Boil Dinner June 23, 2018
The Boathouse
101 Riverfront Drive, Augusta, GA
$20 Per Person
Dinner BUFFET opens at 6:30 PM
RSVP before Tuesday, June 19, 2018 to donnajannik@aol.com
Menu
"Low Country Boil"
(Potatoes, Corn on the Cob, Shrimp, Sausage, Onions & Seasonings & Condiments –"Boil Items" Cooked Separately for those with food sensitivities)
"The Cabbage Salad" and "Summer Tomato Salad"
Donna's Homemade Bread
B-B-Q Chicken
Oodles of Homemade Desserts
Sweet Tea, Unsweetened Tea, Water
You are Welcome to BYOB(S)
(…for those of you wishing beer, wine or other adult beverages)
RSVP
donnajannik@aol.com or call Donna at 706-564-6909 (C)
It would be helpful if "One Designated Person per Club" could respond with the club's guest count and names but individual responses are fine. Everyone may pay at the door- We accept Cash or a Check made out to ARC.
"Merci` " RSVP before TUESDAY, JUNE 19, 2018 "Gracias"
BRING YOUR APPETITE!