River City Rebellion: A Small Boat Tournament
Jul 28, 2019

sprint
West Sacramento, CA (USA)
Hosted By River City Rowing Club
2019 Registered Regatta
Pre-order your 2019 REBELLION shirt by July 10th at
Pre-order to get your size in the style you want, and at a discounted price!

The shirt material is a preshrunk, soft, light weight, tri-flow cotton/rayon blend.

Limited sizes & styles will be available at the gear tent on race day, for pre-order prices + $5.

All pre-orders MUST be pre-paid and picked up from the gear tent during the RCRC Rebellion.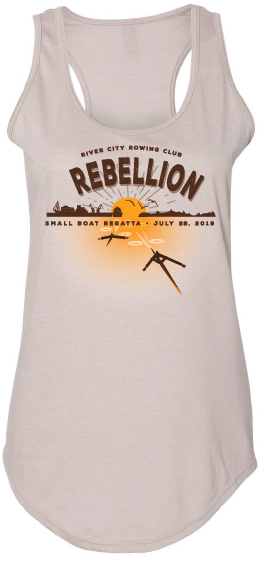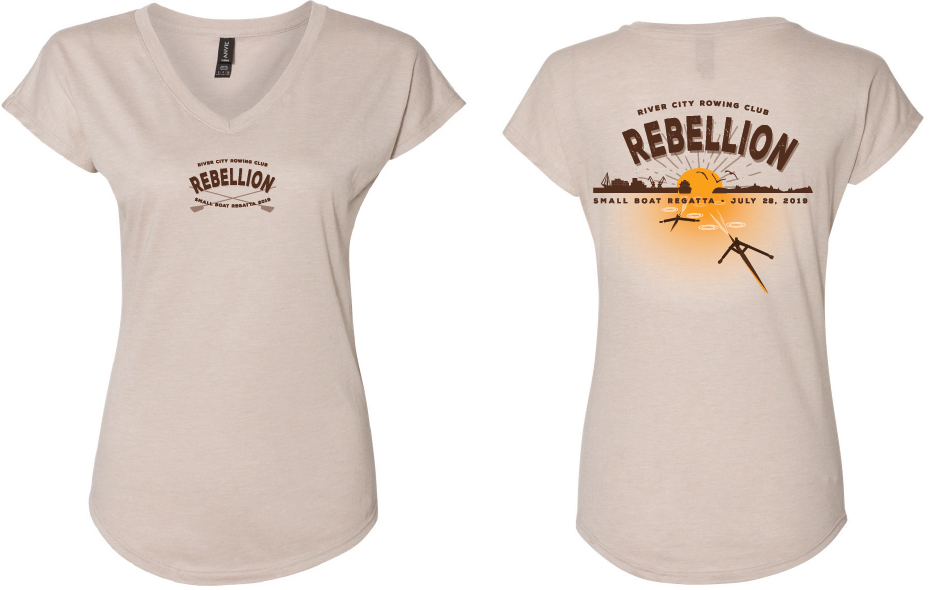 MEN'S T' - front & back design Women's Tank - front design Women's T' - front & back design