River City Rebellion: A Small Boat Tournament
Jul 28, 2019

sprint
West Sacramento, CA (USA)
Hosted By River City Rowing Club
2019 Registered Regatta
Following is a link to photos of the Rebellion. If anyone wants large format pictures, please let MaKai know at makaimagie@me.com
https://www.dropbox.com/sh/l48moc5bk0ik9l5/AADB1vlUXcg66ufBmglVh66_a?dl=0
UPDATE : AS OF SEPTEMBER 2018 RCRC HAS A NEW ACCESS ROAD THROUGH THE MAIN PORT OF WEST SACRAMENTO ENTRANCE. NOTE THAT MAPPING APPS, INCLUDING GOOGLE MAPS, DO NOT YET REFLECT THIS CHANGE AND WILL ROUTE YOU THROUGH THE OLD, SOON TO BE CLOSED, ROAD. SEE THE DIRECTIONS AND PARKING TAB.
Pre-order to get your size in the style you want, and at a discounted price!
Limited sizes & styles will be available at the gear tent on race day, for pre-order prices + $5.
All pre-orders MUST be pre-paid and picked up from the gear tent during the RCRC Rebellion.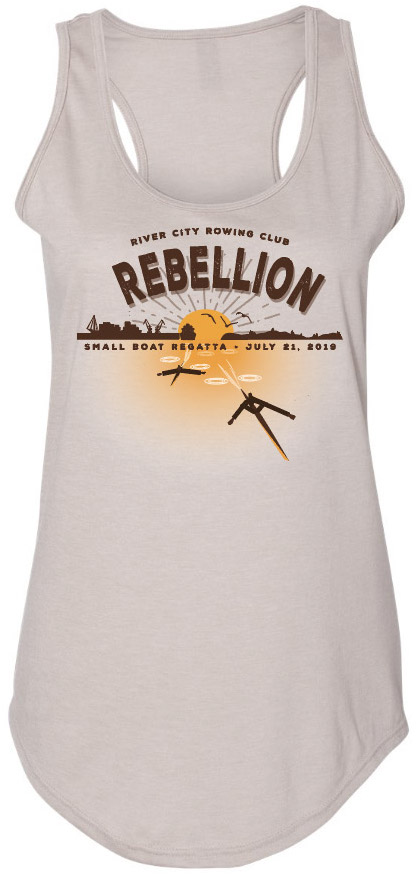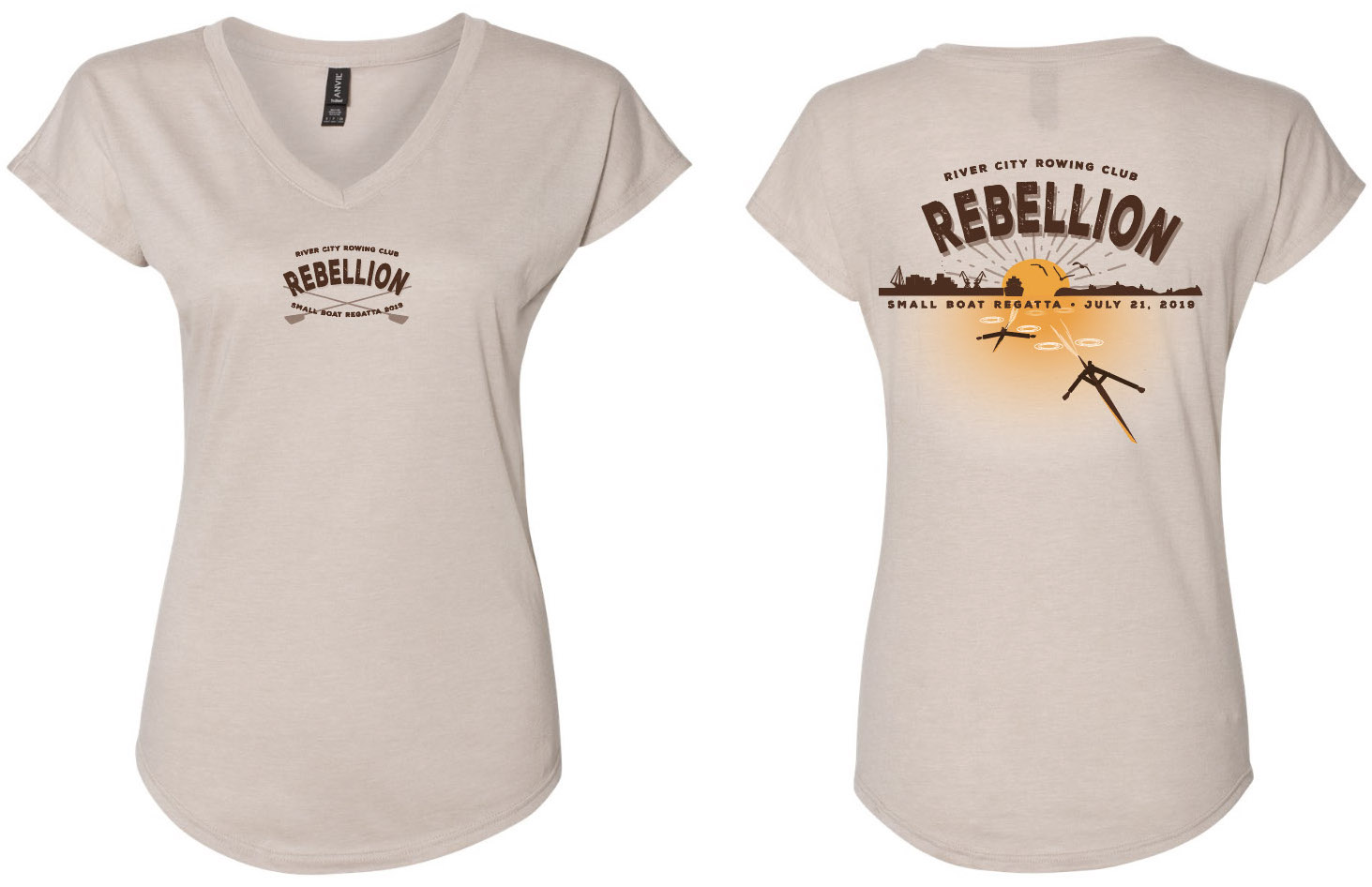 MEN'S T' - front & back design Women's Tank - front design Women's T' - front & back design