Sarasota International Coastal Race
Hosted By Sarasota Coastal Rowing Association
2019 Registered Regatta
In favorable weather conditions the race course will be set to the West of the beach, which is the Gulf of Mexico. Inclement weather will cause the course to be set to the East of the beach in the more protected waters of Sarasota Big Pass. Below are examples of courses, final course will be published at the Captains Meeting.
Note: Registration and Equipment Rental are separate items. If you need to rent equipment for the race make sure you have done so early as there is a limit to the number of rental seats available. For Equipment Rental, CLICK HERE or go to Equipment Rental page in sidebar.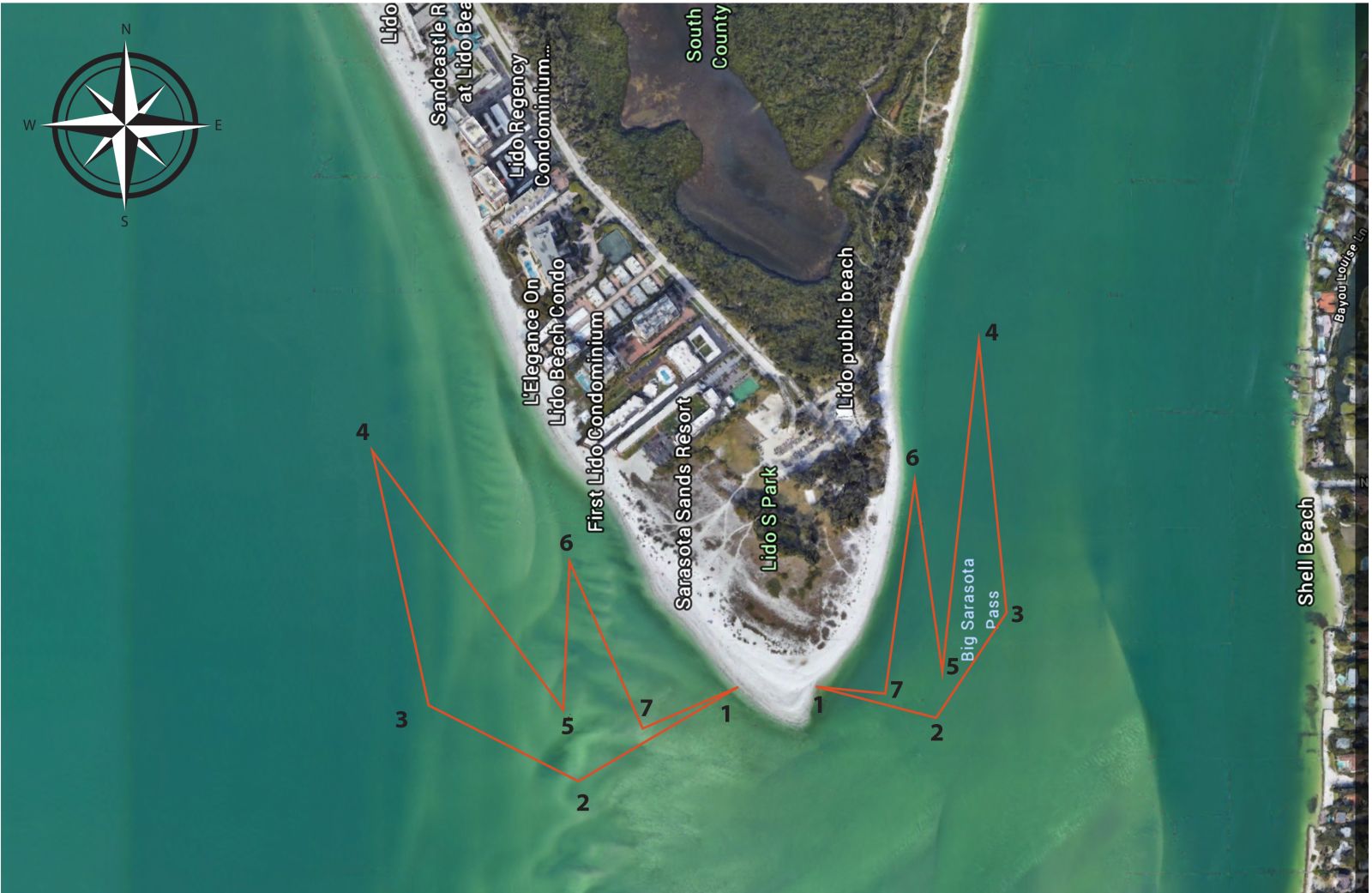 The picture below shows the general layout of areas for the event. The area designated for crew/equipment will have nighttime security for crews that wish to leave boats and trailers.