Covered Bridge Regatta
Apr 12, 2008

sprint
Eugene, OR (USA)
Hosted By: Oregon Association of Rowers
2016 Registered Regatta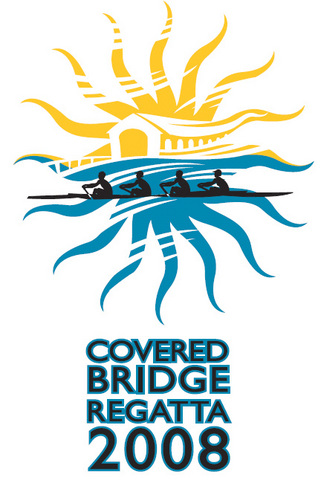 A HEAT SHEET is now available - this one will be used at the coaches' and coxswains' meeting at 6:15 AM under the picnic shelter.

The Covered Bridge Regatta 2008, information packet is available here: CBR_2008_info_packet_1.pdf
Coaches' and Coxswains' Meeting 6:15 am.First Race 7:30 am.
Junior Single event.  We are trying to gauge interest in this new event for us. The event is listed as a mixed event.  The demonstrated interest will allow us to run this as TWO SEPARATE EVENTS (men, women).  We have moved the women's Jr 2x to later in the day to allow rowers to enter both the 1x and the 2x. If you have questions, please email: regatta_entry@oarowing.org

PARKING IS DIFFERENT THIS YEAR. There will be parking at the park for trailers,and large buses. Additionally, each team will be issued one parking permit for use at the park.  All other vehicles of participants and spectators must park in the town of Lowell, which is a 10-15 minute walk from the park. There will be a drop-off area at the park and a free shuttle bus will run between the park and town. There is no parking on Pengra road. Trailers and boats may be left overnight in the park's parking lot adjacent to the launch area. The gate will be locked at 9:00 pm Friday night.  The lot will be supervised, but equipment is left at your own risk.  
PLEASE SEE DETAILED PARKING INFO HERE.

Junior regatta participants, and their chaperones, may once again make use of the Lowell High School gymnasiums for informal overnight accommodations. The High School, located at 65 S. Pioneer St.(two minutes from Lowell Park), will open two gymnasiums, one for boys and one for girls, for a nominal fee of $6 per person.Please complete and return the Lodging and Dinner Form directly to Lowell High School. lodging_form08a.pdf
A pasta dinner, including bread, salad, beverage and dessert, will be available for $7 per person at Lowell High School.Meat and vegetarian dishes will be served. Dinner will be served at 6:30 pm on Friday evening. The dinner is a fundraiser for the Lowell High senior class.Please print, complete and return the Lodging and Dinner Form directly to Lowell High School.  lodging_form08a.pdf
CONTACTS:
ALL entries                                www.RegattaCentral.com
Other information:                             www.oarowing.org
Anita Larson, RegattaDirector          regatta@oarowing.org
entry questions:                               regatta_entry@oarowing.org