LBRA Christmas Regatta
Dec 5, 2021

sprint
Long Beach, CA (USA)
Hosted By: Long Beach Rowing Association
2021 Registered Regatta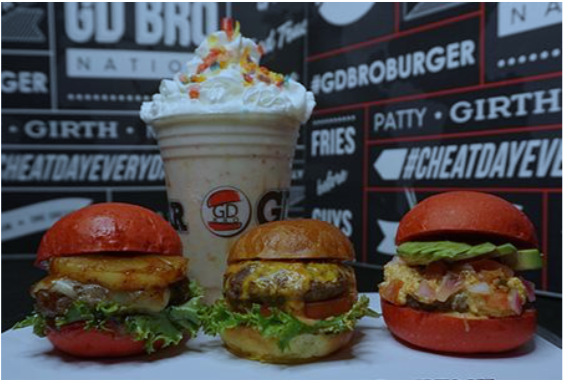 As Seen on TV
Introducing Long Beach's own GD Bro Burgers food truck.
GD Bro Burger will be on-site all day near the Lifeguard station Bldg 5S serving a full custom menu of hot beverages, breakfast (including oatmeal), & the best burgers anywhere, plus alternative lunch options-- including gluten -free.
It's not just a Business, It's a Passion:
"Globally Delicious" Burgers was founded in 2013 as a gourmet Food Truck and competed on FOOD Network's Season 6 Amazing Food Truck Race. The owner, Hue Nguyen, is dedicated to creating pathways for grooming employees to grow in the culinary & hospitality industry through community outreach, on-the-job training, and mentoring.
From Hue:
From the first sizzle to the last bite, there's nothing quite like a juicy, grass fed, hormone/antibiotics free burger fresh off the grill....It's our passion to share our bold, unique flavors with the community. Are you hungry yet? Well, we're willing to bet you'll be left wondering what to devour first as you look over our mouthwatering menu. Whatever burger experience you choose, we know we'll be seeing you again soon.
Located on site at the vender and registration near the Lifeguard Museum.
Located on site at the regatta headquarters area, Building 5S on the west (beach) side of Marine Stadium.
LBRA does not profit from the participation of vendors. They come as a service to the rowing community.