Welcome to RegattaCentral. As we expand our rowing services beyond regatta registration our name is becoming synonymous with RowingCentral - the leading service provider to the sport of rowing
Steve Lopez
Founder, President & Chief Architect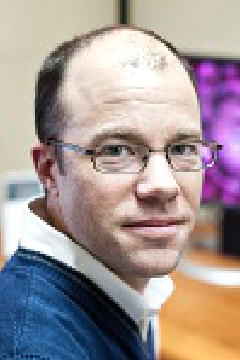 Steve began rowing in the fall of 1987 as a freshman at the Ohio State University. Rowing has been a part of his life ever since. Steve conceived of RegattaCentral in 1999 as a natural outcome of his passion for rowing and background in software development & architecture. Steve's professional experience includes more than 11 years as a systems engineer at Bell Labs. Steve holds a B.S. in Cognitive Science and a M.S. in Systems Engineering from Ohio State University. His rowing career includes competing at the collegiate and masters levels as well as coaching for the Ohio State University Crew Club, Wittenberg University and Greater Columbus Rowing Association. He resides in Columbus, Ohio with his wife, two sons and two dogs.
Traci Stocker
Account Manager: United States (Northeast, Mid-Atlantic, & Southeast), Australia and Europe

Prior to joining RegattaCentral in 2008, Traci worked as a real estate appraiser for fifteen years and a real estate agent for two years. Disillusionment with the industry led her to seek a more fulfilling position at RegattaCentral where she manages sales, technical support and end-user support. Traci enjoys staying fit, having completed nine half-marathons and a full marathon. Traci took her first Learn-to-Row classes in 2009. In her first year of competitive rowing, she was able to participant in 10 regattas, including FISA World Rowing Masters Regatta in Duisburg, Germany. Traci lives in Columbus with her husband, Yorkshire terrier and two cats.
Jeff Friedrichs
Systems and Software Development
Jeff rowed for the University of New Hampshire starting in 1979 and returned to rowing in 2003 and has been involved in many aspects of it ever since. He is a competitive masters rower, coaches the Suffern, NY high school team and together with his wife Sue, runs the Highlands Rowing Center in northern NJ. He was also on the board of the Foundation for Rowing Education. With his BA in Economics, Jeff was a software engineer for over 26 years with Hewlett-Packard and started designing websites in the early days of the web. Jeff and Sue (also a rower) live in West Milford, NJ with their dog Shadow and cat Alley - the kids (two of which are also rowers) have all moved out!
Gabriel Seibert
Systems and Software Development
Gabriel is no stranger to aquatic sports, growing up on Lake Erie in Port Clinton, Ohio. He holds a B.A. in Theatre with a minor in Computer Science, followed by course work towards a M.S. in Computer Science from Bowling Green State University. After a brief career as a traveling puppeteer with MadCap Puppets out of Cincinnati, Ohio, Gabriel graduated from the 9th iteration of a local IT Bootcamp run by Manifest Solutions, which is how he met Steve. When Steve visited his Bootcamp, Gabriel asked if he would teach him how to row if hired. True to his word Steve put Gabriel in touch with Greater Columbus Rowing Association where he took his first Learn-to-Row in 2015. Gabriel also participated in the 2015 Arnold Indoor Rowing Challenge Sponsor relay challenge event where he helped the RegattaCentral team secure 2nd place, earning his first silver medal. Gabriel resides in Delaware, Ohio with his wife, two children, dog and cat.
Amanda Jones
End User Support
Donna York
Accounting and Bookkeeping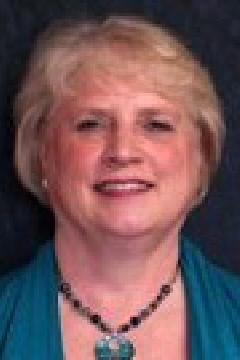 Donna has 37 years in accounting and bookkeeping, human resources and consulting services, including 15 years of experience in a non-profit industry as the Chief Operations Officer for a Girl Scout council in Georgia. She has a Masters in Business Administration from American InterContinental University in Atlanta, GA. She is a Certified 2010 QuickBooks Pro Advisor. She and her husband of 35 years have two grown children, four grandchildren and reside in Pickerington, Ohio.