Steve Lopez
Founder, President & Chief Architect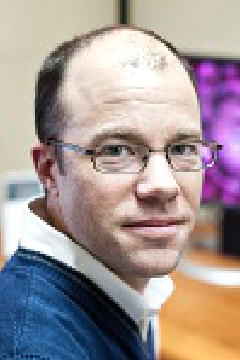 Steve began rowing in the fall of 1987 as a freshman at The Ohio State University. Rowing has been a part of his life ever since. Steve conceived of RegattaCentral in 1999 as a natural outcome of his passion for rowing and background in software development & architecture. Steve's professional experience includes more than 11 years as a systems engineer at Bell Labs. Steve holds a B.S. in Cognitive Science and a M.S. in Systems Engineering from The Ohio State University. His rowing career includes competing at the collegiate and masters levels as well as coaching for the Ohio State University Crew Club, Wittenberg University and Greater Columbus Rowing Association. He resides in Columbus, Ohio with his wife, two sons and their dog.
Lauren Peck
Sr. Account Manager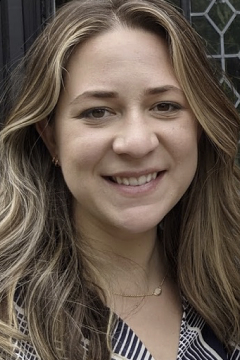 Lauren began her rowing career at Marietta High School in 2008. After suffering an injury that prevented her from rowing DI, she attended the Art Academy of Cincinnati and began coaching with nearby clubs and gyms. Currently, Lauren heads a local junior program. At RegattaCentral, Lauren works with users, club clients, and regatta directors to navigate the website and configure/customize management services. Lauren also manages accounting reports, administrative tasks, and social media platforms. When she's not coaching or rowing, Lauren enjoys all outdoor activities, studying philosophy, playing guitar, and writing.
Brendan Mulvey
Account Technical Engineer
Brendan comes to RegattaCentral after 2 years as the Assistant Coach for the Lightweight Men's Team at MIT. Prior to MIT, Brendan worked at The Head Of The Charles Regatta from 2010-2018, moving from intern and operations assistant before stepping into the Director of Operations position from 2016-18. On the coaching side, Brendan has spent time with various programs over the years highlighted by time spent coaching the Boston College Men's rowing team and teams at Community Rowing, Inc. Originally from Poughkeepsie, NY - Brendan rowed at Marist College where he was team captain his senior year graduating in 2009 with a bachelor's in Business Administration/Marketing. Brendan was also a member of the 2013 US Men's Lightweight 8 competing at the 2013 World Championships in Chunju, South Korea.
In recent years Brendan has shifted to spending more time off the water participating in triathlon, cycling, and running events. Brendan currently resides in Steamboat Springs, Co
Sarah Recker
Customer Support Representative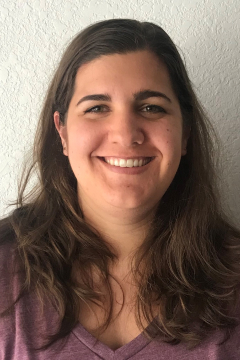 Sarah started rowing in 2007 for Toledo Metropolitan Rowing Club in Toledo, OH. She later went on to row for Miami University in Oxford, OH. Her high points of collegiate rowing include competing at the 2011 ACRA National Championship in a Novice 8+ and being elected Women's Team Captain her senior year. In 2014 she graduated with a B.S. in Geology. Shortly after graduating Sarah starting coaching for Perrysburg Rowing Club. Her highlight of coaching was having a boat compete at the 2017 SRAA National Championship Regatta. Sarah started working for RegattaCentral at the beginning of 2019 and provides customer support. She recently moved to Columbus and is enjoying exploring the city.
Jeff Friedrichs
Sr. Software Developer
Jeff rowed for the University of New Hampshire starting in 1979 and returned to rowing in 2003 and has been involved in many aspects of it ever since. He was a competitive masters rower, coached the Suffern, NY high school team and together with his wife Sue, ran the Highlands Rowing Center in northern NJ. He was also on the board of the Foundation for Rowing Education. Currently he coaches occasionally with Utah Crew and is working on his USRowing referee license. With his BA in Economics, Jeff was a software engineer for over 26 years with Hewlett-Packard and started designing websites in the early days of the web. Jeff and Sue (also a rower) recently moved to Park City, UT - the kids (two of which were also rowers) have all moved out!
Donna York
Accounting and Bookkeeping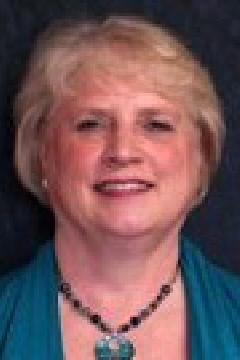 Donna has 37 years in accounting and bookkeeping, human resources and consulting services, including 15 years of experience in a non-profit industry as the Chief Operations Officer for a Girl Scout council in Georgia. She has a Masters in Business Administration from American InterContinental University in Atlanta, GA. She is a Certified 2010 QuickBooks Pro Advisor. She and her husband of 35 years have two grown children, four grandchildren and reside in Pickerington, Ohio.