Steve Lopez
Founder & Chief Architect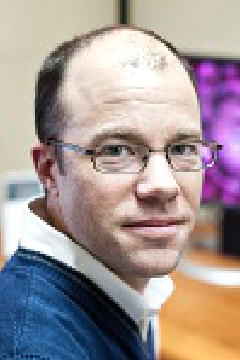 Steve began rowing in the fall of 1987 as a freshman at the Ohio State University. Rowing has been a part of his life ever since. Steve conceived of RegattaCentral in 1999 as a natural outcome of his passion for rowing and background in software development & architecture. Steve's professional experience includes more than 11 years as a member of technical staff at Bell Labs. Steve holds a B.S. in Cognitive Science and a M.S. in Industrial Systems Engineering from The Ohio State University. His rowing career includes competing at the collegiate and masters levels as well as coaching for the Ohio State University Crew Club, Wittenberg University and Greater Columbus Rowing Association. He resides in Columbus, Ohio with his wife and two sons.
Claire Duesdieker
Senior Account Manager
Claire rowed for the first time at summer camp when she was 13. She started competing in 2008 at Stanford Rowing Center/Redwood Scullers her freshman year of high school. After many years of training, she made it to Youth Nationals in 2011, placing 7th in the Womens 2x event. She was recruited and rowed all 4 years at the University of California, San Diego. Her highlight of collegiate rowing is placing 3rd in the Division II Women's 8+ at the 2013 NCAAs. She graduated from UC San Diego with a B.A. in Environmental Policy in 2015, with an unofficial minor in Rowing. She currently coaches at Upper Arlington High School while still rowing herself. Joining the RegattaCentral team this past June is a dream come true for her; working in and with the rowing community is a privilege. In addition to her passion for rowing, she also enjoys reading, surfing the internet, and drinking coffee. She resides in Columbus with her fiance, Andrew.
Lia Snell
Account Manager

Lia was raised in Northern Ohio and has always loved water sports. She grew up on the Maumee River and has rowed on and off for 12 years. Lia rowed juniors at Notre Dame Academy and collegiately, DII at Barry University in Miami, FL. She has a degree in psychology with a minor in plant biology. She now Head Coaches a competitive juniors program in Columbus, Ohio and loves being on the water everyday. Lia credits rowing for building character and teaching perseverance and discipline needed to be successful throughout life.
Jeff Friedrichs
Systems and Software Development
Jeff rowed for the University of New Hampshire starting in 1979 and returned to rowing in 2003 and has been involved in many aspects of it ever since. He is a competitive masters rower, coaches the Suffern, NY high school team and together with his wife Sue, runs the Highlands Rowing Center in northern NJ. He was also on the board of the Foundation for Rowing Education. With his BA in Economics, Jeff was a software engineer for over 26 years with Hewlett-Packard and started designing websites in the early days of the web. Jeff and Sue (also a rower) live in West Milford, NJ with their dog Shadow and cat Alley - the kids (two of which are also rowers) have all moved out!
Gabriel Seibert
Systems and Software Development
Gabriel is no stranger to aquatic sports, growing up on Lake Erie in Port Clinton, Ohio. He holds a B.A. in Theatre with a minor in Computer Science, followed by course work towards a M.S. in Computer Science from Bowling Green State University. After a brief career as a traveling puppeteer with MadCap Puppets out of Cincinnati, Ohio, Gabriel graduated from the 9th iteration of a local IT Bootcamp run by Manifest Solutions, which is how he met Steve. When Steve visited his Bootcamp, Gabriel asked if he would teach him how to row if hired. True to his word Steve put Gabriel in touch with Greater Columbus Rowing Association where he took his first Learn-to-Row in 2015. Gabriel also participated in the 2015 Arnold Indoor Rowing Challenge Sponsor relay challenge event where he helped the RegattaCentral team secure 2nd place, earning his first silver medal. Gabriel resides in Delaware, Ohio with his wife, two children, dog and cat.