The Grand River Challenge
Sep 29, 2012

head
Grand Rapids, MI (USA)
Hosted By: Grand Rapids Rowing Club
RESULTS ARE POSTED - Great job all!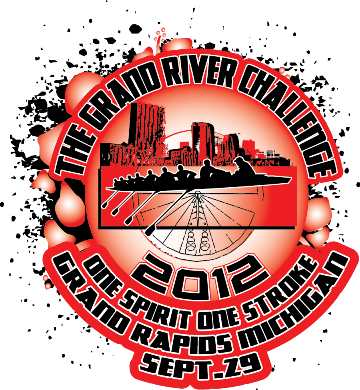 The Grand River Challenge is intended to serve as a reliable, annual, medium-sized fall regatta for juniors, collegiate teams, and masters rowers from the Midwest and beyond.
The Challenge is a head race, rowed upstream, from picturesque Riverside Park, under the historic North Park bridge at the north side of the city, to finish near the baseball stadium in Comstock Park.
The race distance for novices and master rowers will be 3.6 km, and 5.0 km for juniors and open crews. Masters rowers are particularly fond of this regatta, in part because of the beautiful setting and also for the wide range of masters events for all skill levels.
Also, for the third year, the regatta takes place during the ArtPrize event, the world's largest art competition. See you at the regatta!
Website
http://www.grrowing.org
Contact
Lauren Holben
Email

[email protected]

Phone
517-281-1819
Information Packet
Chief Referee
Not yet posted
Juniors
Yes
High School
Yes
Middle School
No
Collegiate
No
Open
Yes
Masters
Yes
Elite
No
Para
No
Inclusion
No
Entry Fees (USD)

Fee cap: $500.00 per club

Note: to receive the fee cap all entries must be submitted under one account per club