Head of the Dog
Sep 27, 2014

head
Portland, OR (USA)
Hosted By: Portland Boat Club
2016 Registered Regatta

Cancelled
Regatta Cancelled 9:30pm 9/24/2014
After deliberation with USRowing officials, referees and the greater Portland Rowing community, we have reluctantly decided to cancel the Head of the Dog Regatta and invite rowers to an open house event on the Multnomah channel at the Portland Boat Club on Saturday morning. The State of Oregon Public Health Division Toxic Blue-Green Algae advisory remains in affect through the weekend and with conditions not expected to improve soon. Although the risk to referees, volunteers, participants, and organizers may be somewhat debatable it is also not fully understood or even measured with regard to the HOTD course and so we are taking this extra precaution. This is a highly unusual situation; we have never had to cancel the Head of the Dog under such circumstances before.
Please join us for an open house from 8am to noon to enjoy some recreational fun, please bring costumes, and a picnic. We still want to see your costumes, will award the winner as in previous years to keep this tradition going as well as set up the self serve photo booth to share with your friends.
Refunds are available upon request. Please email Susan Adams at susanrows@gmail.com and she will authorize Regatta Central to process the refund.
T-shirts orders will still be honored.

Thank you for your understanding,
Susan Adams
Dave Myers
Head of the Dog Co-Chairs
Original Race Announcement:
Welcome to the Head of the Dog 2014. Hosted by Portland Boat Club on the beautiful Multnomah Channel, the Head of the Dog is a three mile head race, a costume competition, and a fun picnic — all rolled into one. We have planned a few changes to improve the racing and picnic experience this year, including a new race structure to minimize waiting on the water. We'll run two separate start waves, one for singles only, and a second for doubles, quads, and fours (schedule below). Boats will launch from Portland Boat Club and row to the start. Spectators will have premium viewing of the finish line from the boathouse. Costumes are optional and highly encouraged! Food and awards round out the festivities after the race. Also this year racers and fans will enjoy our self-serve photo booth with backdrop and lights. So bring your camera/phone and capture the fun!
T-Shirts
T-shirts are available on a pre-order basis for $18/each.
The deadline for t-shirt orders is Friday, September 12.
We will only have a limited number of t-shirts for sale on race day.
Click here for instructions on how to submit your order if you are not competing.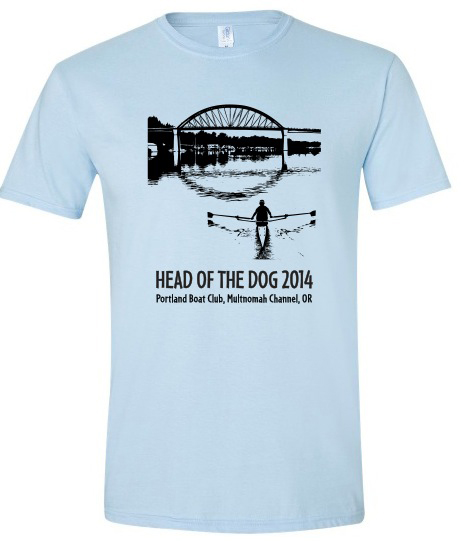 Schedule:
7:30 Bow # Pickup
8:00 Race meeting
8:30 Singles Launch
9:30 Singles Race Begins
10:30am Doubles, Pairs, Quads and Fours Launch Start (Pending notification by Launch Master)
11:45 Doubles, Pairs, Quads and Fours
1:00 Awards
Perpetual Silver Trophies will be awarded to the fastest men's and women's 1x. The Bill Kalenius Memorial Trophy will go to the fastest 2x.
Website
http://portlandboatclub.wordpress.com/
Contact
David Myers
Email
davynavy2001@gmail.com
Phone
503-679-6142
Sanctioned by
Chief Referee
Tom Fuller
Juniors
Yes
HS/Scholastic
Yes
Collegiate
Yes
Open
Yes
Masters
Yes
Elite
Yes
Para
No
Inclusive
No
Entry Fees (USD)

| | |
| --- | --- |
| Fours | $85.00 |
| Quads | $85.00 |
| Doubles/Pairs | $45.00 |
| Singles | $25.00 |