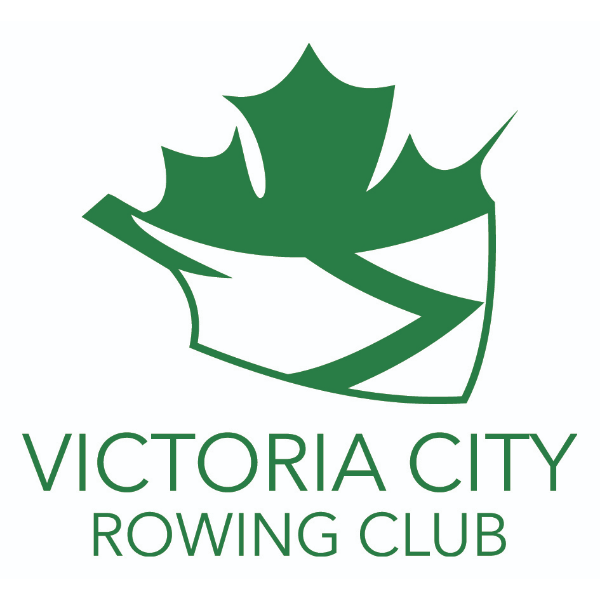 Challenge West/BC Championships
Jul 13, 2018

To

Jul 15, 2018

sprint
Victoria, BC (CAN)
Hosted By: Victoria City Rowing Club
Sanctioned by RCA and Rowing BC
This year's regatta package is posted on VCRC's website: https://bit.ly/2kwWy0q
Linke to VCRC website: http://www.vcrc.bc.ca/
Looking forward to seeing everyone again this summer :)
Fees: 
If paying by cash or cheque, please advise by email to vcrcregattas@gmail.com and bring payment to the Registration Desk so that we can issue a receipt. 
Issues with Registration on Regatta Central: 
As we're dealing with a brand new Regatta Central format, it would be appreciated if you have expereience any problems registering for your events after contacting Regatta Central Support, please also email the Registration Coordinator. at vcrcregattas@gmail.com    Thank you.
Racing Information
Eligibility
The regatta is open to any registered member of an RCA rowing club. Competitors from outside Canada must be members of a rowing club which is a member of a National Rowing Federation recognized by FISA.
Classification
*U15 (Jr C)    14 or under as of Dec. 31 of the current year
*U17 (Jr B)    16 or under as of Dec. 31 of the current year
*U19 (Jr A)    18 or under as of Dec. 31 of the current year
U23               22 or under as of Dec. 31 of the current year 
OPEN           no age class     
**JV              Junior Varsity
*VCRC supports RCA's Long Term Athlete Development plan which recognizes that children develop physically at different rates.  Junior athletes may race one year down from their birth year, even if this places them in a different age class. This is to allow children who are "late developers" physically to train and race with athletes of similar developmental age. (Often these athletes are in lower grade than their birth year peers.) This exception is not intended for athletes who are simply less experienced or skillful. The JV category is intended to accommodate differences in skill level or speed.
**Junior Varsity:  A JV category for some Junior boat classes allows athletes to get meaningful races by competing against boats of similar speed.  The Regatta Committee encourages coaches to enter athletes in the category they think will provide the best race experience for their athletes.  You CANNOT enter an athlete in both JV and Varsity for the same event. An athlete may race JV in one event and Varsity in a separate event.
Lwt W        Lightweight Women - maximum weight 59 kg
Lwt M        Lightweight Men - maximum weight 72.5 kg
There is no weight average for a crew. All rowers in a lightweight crew must be at or under the maximum weight.
Lightweight athletes must weigh-in on the day of their event.
****MASTER    AA    age 21-26        E    age 55-59           J       age 80 or over
    A     age 27-35                              F    age 60-64
    B    age 36-42                              G    age 65-69    **** Crew boats use average age
    C    age 43-49                              H    age 70-74
    D    age 50-54                               I    age 75-79
    No current members of any nation's National Team may compete as a Master.
    Coxswains are excluded from the age restriction and  from calculation of average crew age.
    Master athletes (age 21 and over) may compete in both OPEN and MASTER events.
    
MIXED:    Equal number of both genders (excluding the non-gender specific coxswain).
NOVICE MASTER:   Masters in their first two years of rowing. 
For further details see 2018 Regatta Package available at:  http://www.vcrc.bc.ca/regattas-and-events/vcrc-regattas/bc-championships-challenge-west
Please email the regatta/event host with any related questions
Special Events
Registration for the following events will be accepted at the Registration table only up until noon on the day of the event.
Check the VCRC website for additional details. Minimum 3 entries per event; Regatta Committee reserves the right to cap the number of entries.
FAMILY 2x                             2X (500m)             (2 members of same family) 
Entry fee for Family 2x: $30/boat (GST included)
DYNASTY QUAD                    4x (500m)              (at least 3 rowers from one family)
Entry fee for Dynasty 4x: $60/boat (GST included)
Other Fees
Late entry fee: double the regular fee
Scratch fees* (after 12 noon July 3): $30/boat.  Scratch fees must be paid at the time the scratch is made. We can accept cash, cheques etransfers and credit card payments onsite.
This includes crews that scratch from or do not show for a FINAL. This fee is meant to reflect the effort involved in creating the draw and to respect other athletes whose races are affected by late scratches. 
*Scratch fees are assessed at the discretion of the Registrar and typically will not be assessed if the scratch is necessary because of a scheduling conflict created by elimination of events or placement of heats.
Masters Name change fee: $20/occurrence 
The name change fee may be waived if the athlete is being replaced for medical reasons (medical certificate may be requested at the discretion of the Registrar).  
Bow Markers: Time Trial participants who fail to return their bow marker by noon on the day of the event will be assessed a $10 (GST included) replacement fee.
 
Alternative Accomodations
Since the BC Champs/Challenge West is held within a a city regional park, unfortunately, no overnight parking is allowed by the City Regional District (CRD).  Here are links to a couple of campgrounds relatively close to Elk Lake. 
https://www.pc.gc.ca/en/pn-np/bc/gulf/activ/activ2/a          (This is a federal campground)   McDonald Campground is an excellent base of operations for exploring both the Gulf Islands and the Greater Victoria area, for campers, RVers, and cyclists. 
Reservations are recommended for drive in RV and car camping sites, and can be made at reservation.parkscanada.gc.ca or 1-877-737-3783 
http://www.gardenside-acres.com/  (This is a private campground)  
These campgrounds are all located North of Elk Lake.  
Additional info for Campgrounds
For those wishing to camp out:
North Homathko Drive  
Central Saanich, BC V8M 1W4  
Phone:   (250) 478-3344  
Fax:   (250) 478-5416
http://www.tourismvictoria.com/listings/Island-View-Beach-Regional-Park-Campground/59148/1245/1/

 
3000 Stautw Road  
Saanichton, BC V8M 2K5  
Phone:   (250) 544-0508  
Fax:   (250) 544-0565
http://www.tourismvictoria.com/listings/Oceanside-RV-Resort/34466/1245/1/

 
10740 McDonald Park Road  
North Saanich, BC V8L 5S5  
Phone:   (250) 654-4000   Toll Free:   (866) 944-1744
http://www.tourismvictoria.com/listings/McDonald-Campground---Gulf-Islands-National-Park-Reserve/64763/1245/1/

 
4) Beachcomber RV Park
3290 Campion Road  
Saanichton, BC V8M 1W7  
Phone:   (250) 652-3800  
Fax:   (250) 652-3800 
http://www.tourismvictoria.com/listings/Beachcomber-RV-Park/33973/1245/1/