Novice Regatta
Feb 1, 2020

sprint
Orlando, FL (USA)
Hosted By Lake Brantley Rowing Association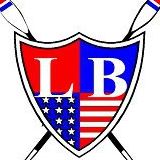 Lake Brantley Rowing Association is once again hosting the

Novice

Regatta @ Turkey Lake

on February 1st, 2020 . The deadline for entries is January 25th, 2020.
As most of you know, this is a great first

regatta

for your novices to gain the experience of spring racing. Medals will be awarded per flight; the merits of doing so will provide great excitement for a young rower in their first regatta of the season. Like always , middle school events.
***Freshman: In the Novice Regatta, Freshman events are listed as "Freshman/Novice". These events may be comprised of Freshman and / or Non Freshman athletes who began rowing after April 1st of the preceeding calendar year***
Middle school rowers will be awarded 1st, 2nd, and 3rd place medals.
We will try our best to cater to everyone's specific situations with regards to scheduling, so to help with that please try to submit entries before the deadline.
********************THERE WILL BE NO USE OF DRONES DURING THE EVENT************************
While the regatta organizers understand the use of drones during a regatta. The Novice Regatta is one that we just
can not allow drones at all. The rowers are brand new to this sport, and can be easily distracted. We appreciate your
understanding.
*****LOCAL CREWS****
DISCOUNT ENTRY FOR BRING A LAUNCH! Competing teams that can provide a fully stocked Launch (full gas tank for the start of regatta ,paddle and safety vests) and 2 drivers for the whole day will receive a $100 credit on your entries!
****** Please respond to: LBRArowcoach@gmail.com*****
Website
http://www.lakebrantleyrowing.org
Host/LOC
Lake Brantley Rowing Association
Contact
Linda Larson
Email
llindajlarson@aol.com
Phone
321-277-4484
Chief Referee
Not yet posted
Juniors
Yes
HS/Scholastic
Yes
Collegiate
No
Open
No
Masters
No
Elite
No
Para
No
Inclusive
No
Entry Fees (USD)

| | |
| --- | --- |
| Eights | $95.00 |
| Fours | $75.00 |
| Quads | $75.00 |
| Doubles/Pairs | $50.00 |
| Singles | $35.00 |

Fee cap: $1,500.00 per club

Note: to receive the fee cap all entries must be submitted under one account per club