US Lightweight Indoor Rowing National Championships
Mar 12, 2023

virtual
Virtual, OH (USA)
Hosted By: US Lightweight Rowing Association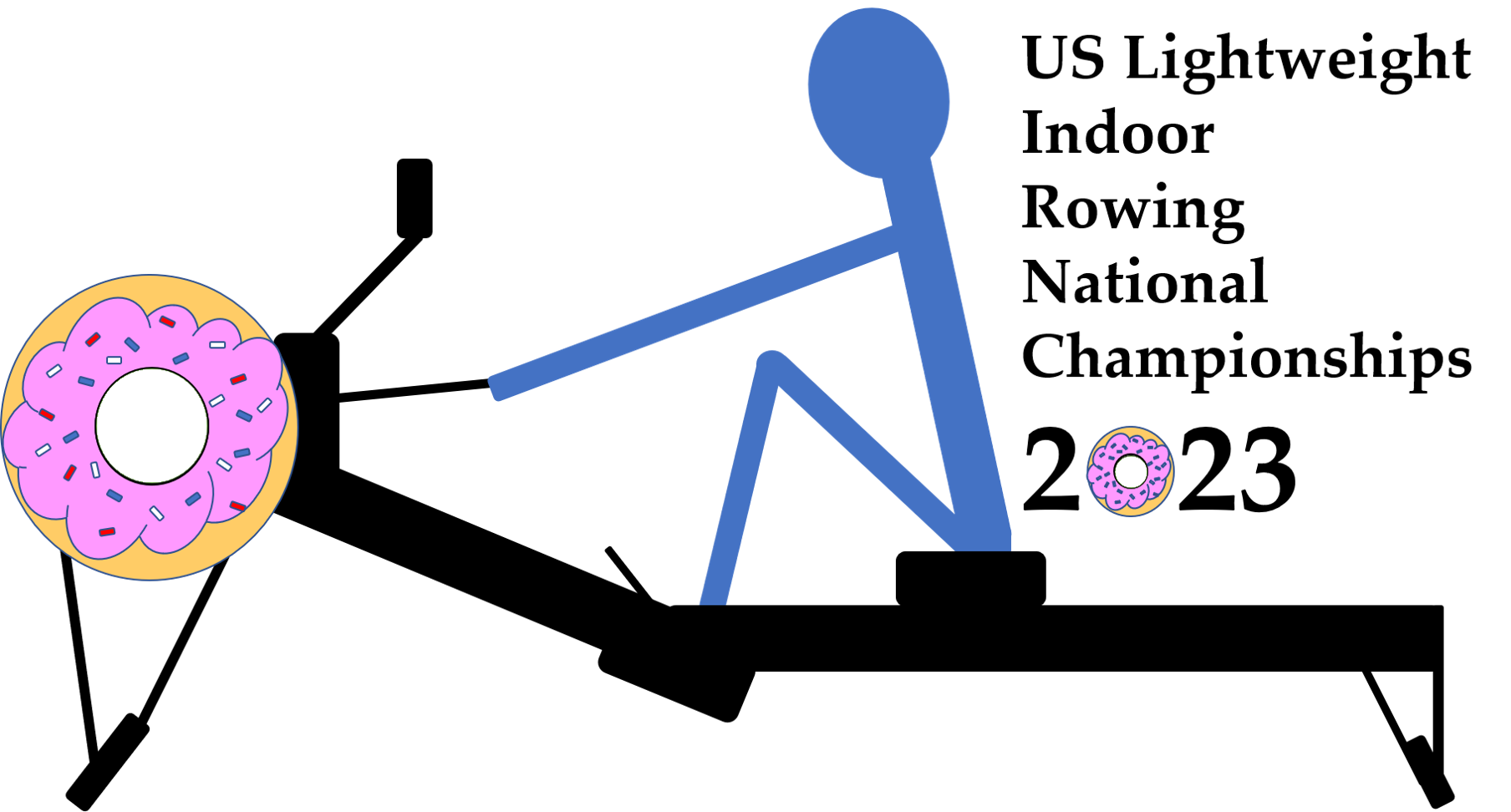 Regatta Packet with detailed information
We will offer the following weight categories:
Flyweight (Under 140lb men, Under 115lb women)
Lightweight (Under 165lb men, Under 135lb women)
Not quite a lightweight, but close (165lb to175lb men, 135lb to 145lb women)
Former lightweight (rowed as lightweight in the past, but not getting near a scale now)
Never been a lightweight, but this seems like a fun event (aka heavyweight)
Event t-shirts and apparel are available at: https://www.bonfire.com/usltwtirnc2023/
Winners for each live category will receive a custom Dunkin' Donuts gift card with the event logo, winners, name, event, and winning time.
After expenses, all net proceeds from this regatta will be donated to the:
https://www.instagram.com/usltwtirnc
For live racing, we will be using the free Concept2 ErgRace app. To participate in live racing, you will need a Concept2 with a PM5. If you would like to race on other equipment, you can enter an asynchronous category. Even if you are asynchronous, you are welcome to join us on Zoom on race day to do your race piece together with the live racers. The window to complete asynchronous events is March 4 - 12, 2023.
If you are racing at an altitude of 5,000 feet or higher, we will use the handicaps Concept2 used when they paid for qualifiers to fly to the championships. Depending on age, gender, and weight class, the handicaps are generally 8 to 10 seconds. Reference: https://web.archive.org/web/20180705030221/http://www.concept2.com/indoor-rowers/racing/wric/qualifying-times
Website
http://USLtwtIRNC.com
Contact
Ben Boehm
Email

[email protected]

Phone
Please contact regatta via email
Information Packet
Chief Referee
Not yet posted
Juniors
Yes
High School
Yes
Middle School
Yes
Collegiate
Yes
Open
Yes
Masters
Yes
Elite
Yes
Para
Yes
Inclusion
No
Entry Fees (USD)

| | Standard Cost | Early Cost | Late Cost |
| --- | --- | --- | --- |
| Asynchronous 1x | $19.00 | $17.00 | |
| Asynchronous 2x | $21.00 | $19.00 | |
| Asynchronous 4x | $23.00 | $21.00 | |
| Live 1x | $26.00 | $24.00 | $46.00 |
| Live 2x | $31.00 | $29.00 | $51.00 |
| Live 4x | $45.00 | $43.00 | $65.00 |

Plus taxes if applicable