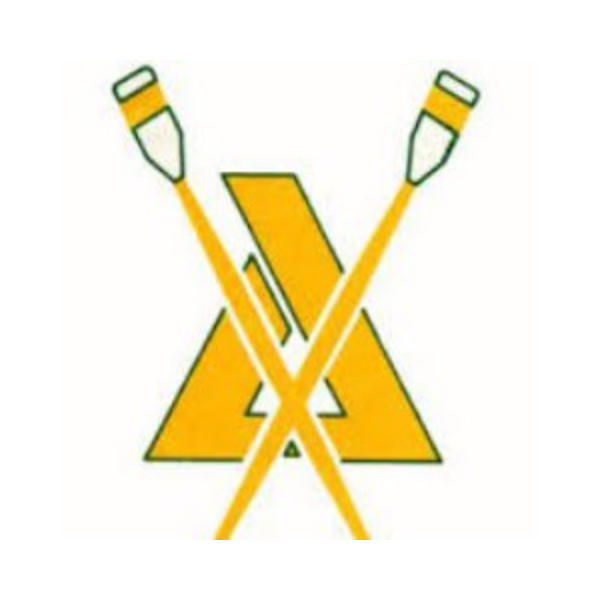 Delta Deas Scholastic Regatta
May 26, 2018

To

May 27, 2018

sprint
Delta, BC (CAN)
Hosted By: Delta Deas Rowing Club
Sanctioned by RCA and Rowing BC
31st Annual Delta Deas Scholastic Regatta
Saturday May 26 - Sunday May 27, 2018
With the support of Rowing BC, Rowing Canada sanctions this Regatta. The Canadian Rules of Racing defined by Rowing Canada Aviron will govern races.
Regatta Site: Delta Deas Rowing Club, 6090 Deas Island Road, Deas Island Regional Park, Delta, BC
Entries: All entries must be completed and submitted by midnight Monday May 21, 2018.
Late entries will be accepted only if they do not create new heats.
Scratches: Scratches will be accepted without penalty until midnight, Monday May 21, 2018. Thereafter, scratch fee equals entry fee.
Request for lane changes in heats after the draw has been posted are to be made at the coaches and coxswains meeting, and is at the discretion of the Head Umpire. Requests for changes will not be entertained once the meeting has ended. Do not e-mail your requests as these requests will only be considered at the meeting.
Regatta Entries: There will be an entry cap of four entries per event per club. Additional entries will be put on the wait list. If an event cap has not been reached, wait list entries will be added in order received until the event cap is reached. Each event will be capped at 18 entries, if the waitlist for an event reached 5 or more, an additional heat will be created. This particularly applies to U19 and U17 single and double races as well as U19 Lightweight (Ltwt) single race.
DDRC has added two events for this year: U19 Ltwt 2X and a U19 2- race for both men and women.
Preliminary Race Schedule: Will be posted on Regatta Central Wednesday May 23, 2018
Eligibility: All athletes must be currently registered with their provincial association and RCA. American entries must be registered with USRA.
Classifications:
U19: All competitors, including coxswains, must have their 18th birthday on or after January 1, 2018
U17: All competitors, including coxswains, must have their 16th birthday on or after January 1, 2018.
U15: All competitors, including coxswains, must have their 14th birthday on or after January 1, 2018.
Lightweight: Each crewmember must be no more than 72kg for men and 63kg for women. No crew averaging.
Novice: Athletes new to the sport on or after July 1, 2017.
Coxswains: Minimum weight for all coxswains is 45kg.
Weigh-ins: Weigh-in for each lightweight rower will be will be from 6:45 to 10 am the same day as the rower's lightweight event. (Saturday for women and Sunday for men).
There will be NO weigh-in for Coxswains.
Progression: U19 2X and 1X events, U17 2X and 1X events and U19 lightweight 1X event with more than 18 entries will constitute heats, semifinals and final races. The top time from each heat will move onto the semifinals, with the next times from heats filling the remainder of the lanes for the semifinals. Top time from each semifinal moves onto the final, with the next fastest times filling the lanes for the final.
Inclement Weather: If races are cancelled due to the decision of the Head Umpire and the LOC as a result of inclement weather, there will be no rescheduling of these cancelled races. If heats or semi-finals have been run, but the final has been cancelled, placings will be awarded to the best times in the heats or semi-finals.
Coaches Meetting: There will be a Mandatory Coaches and Coxswain meeting on both Saturday May 26 and Sunday May 27. If your club is racing on the day, a coach representative from your club must be in attendance. Roll Call will be taken. If a coach representative is not at the meeting, crews from clubs not in attendance will not be able to race and refunds will not be given.
Entry Fee:$12.00 per seat per event, including coxswain. (Example: 4X+ = $60.00, 4X- = $48.00) There is a $4 per athlete per day assessment from Rowing BC plus the $3.25 RCA Seat Fee.
Safety: All boats with flexible shoes MUST be fitted with heel tie-downs. A proper bow-ball is required on ALL shells. To expedite efficiency at regatta check- in, please ensure your crews have checked heel ties and they are set at the 7 cm maximum, as well as proper bow balls. There is minimal room for fixing these problems at check in and can delay launching for yours as well as other crews.
Bow Markers:Will be provided by the Regatta. ALL shells must be fitted with bow clips.
Security: The park gate is locked at dusk. Security will be provided at the regatta site for Friday and Saturday night.
Risk: Competitors and crews participate in the races entirely at their own risk. The decision to race is that of the competing crew alone.
 Delta Deas Rowing Club, Metro Vancouver Parks, the Regatta Committee, or its affiliates assume no liability for material damage, personal injury or death sustained in conjunction with, prior to, during or after the event.  
Be guided by the rules of good sportsmanship. Your safety and the safety of others is paramount.
Website
http://www.deltadeas.com
Contact
Drew Edwards
Email
drew.edwards@deltadeas.com
Phone
(604) 946-3074
Sanctioned by
Chief Umpire
Not yet posted
Juniors
Yes
HS/Scholastic
Yes
Collegiate
No
Open
No
Masters
No
Elite
No
Para
Yes
Inclusive
No
Entry Fees (CAD)

| | Standard Cost | Early Cost | Late Cost |
| --- | --- | --- | --- |
| coxed quads and fours | $60.00 | | |
| coxless quads | $48.00 | | |
| doubles | $24.00 | | |
| pairs | $24.00 | | |
| Pairs and doubles | $24.00 | | |
| Rowing BC Day Fee - $4.00 per athlete per day | $4.00 | $4.00 | |
| Rowing BC Fee | $4.00 | $4.00 | $4.00 |
| Rowing Canada Aviron Seat Fee | $3.25 | | |
| singles | $12.00 | | |
| Sunday Rowing BC per athlete per day | $4.00 | | |

RCA Seat Fee
$3.25
Plus taxes if applicable