St. Mary's Prep Laddie Cup
Hosted By: St. Mary's Preparatory Crew Booster Club
Saint Mary's Prep. Laddie Cup Invitational

presented by the St. Mary's Alumni and Crew Booster Club
WELCOME;
All invitations for the 2019 Laddie Cup have been sent to respective crews. If interest remains; please email Chris Czarnecki at [email protected]
FOR 2019, EVENTS HAVE RACE LIMITS. TO ACCOMODATE, A 3RD VARSITY 8 HAS BEEN ADDED. YOU MAY WAITLIST FOR OPEN SLOTS IN HEATS AND FINALS.
There are no rule changes for 2019, and we are pleased to keep the fees at the 2017 level. St. Mary's is a smoke free campus, and dogs are not allowed. Please keep pets at home.
Note: There is a $5.00 charge, per car, to park on campus.
Regards;
Chris Czarnecki; Head Coach
Race Results are available through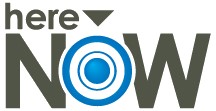 Website
http://www.stmaryscrew.com
Contact
Chris Czarnecki
Email

[email protected]

Phone
248.505.3733
Chief Referee
Not yet posted
This regatta is an invitational. [email protected] Contact the regatta to inquire about eligibility and/or authorization
Juniors
Yes
High School
Yes
Middle School
No
Collegiate
No
Open
No
Masters
No
Elite
No
Para
No
Inclusion
No
Entry Fees (USD)

Fee cap: $600.00 per club

Note: to receive the fee cap all entries must be submitted under one account per club