Concept2 Sub8 ErgRace
Hosted By: Waco Rowing Center -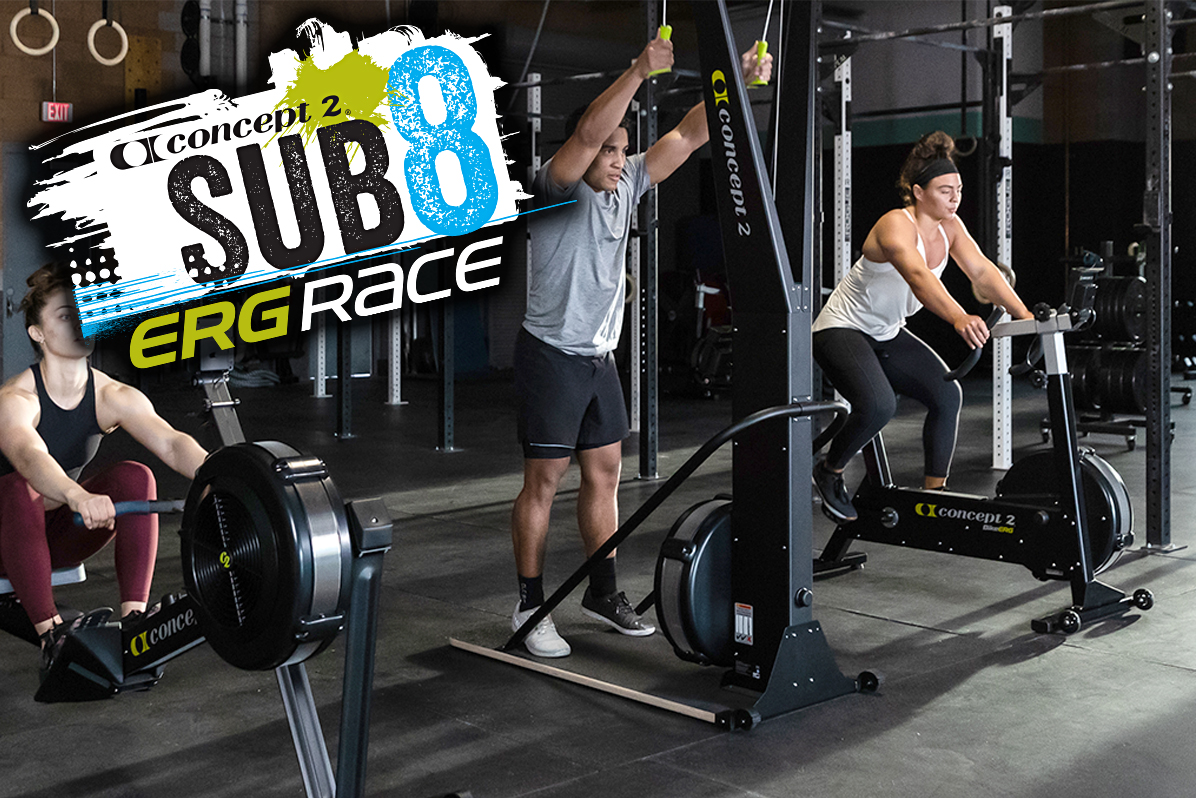 Concept2 is hosting a multi-erg race for athletes looking to test their fitness on Saturday, November 5th at the Waco Rowing Regatta. Utilizing all three of Concept2's machines, "Sub 8" is a 7.9k meter multi-stage race. A strategically crafted 7,900 meters race spanning 4 separate workouts mixing Rowing, Skiing and Biking on the Concept2 machines.
This is not your typical erg race. This is more than just a single distance time trial on one machine. We chose to step outside the box with "Sub 8" and do something we've never done before. We are choosing YOU to help us unveil this masterpiece. We invite you to be part of the beginning of this story.
The race includes individual workouts on the RowErg, the SkiErg and the BikeErg, followed by a final, utilizing all three machines. Each workout is unique in overall format as well as how it is scored. The use of only the Concept2 machine trifecta is bound to unlock all of your power and test your ability to go Sub 8.
For more details about the Workouts, head to the FAQs section. Also be sure to familiarize yourself with the Rules and Eligibility.
Website
https://www.regattacentral.com/regatta/?job_id=7972
Contact
Cady Hart-Petterssen
Email
cadyhp@concept2.com
Phone
(802) 888-7971 ext 3728
Chief Referee
Jean Reilly
Juniors
Yes
High School
Yes
Middle School
Yes
Collegiate
Yes
Open
Yes
Masters
Yes
Elite
Yes
Para
Yes
Inclusion
Yes
Entry Fees (USD)

| | Standard Cost | Early Cost |
| --- | --- | --- |
| Sub 8 Competitor Entry | $75.00 | $60.00 |

Plus taxes if applicable
Max entries
70 entries. This venue has a restriction on how many entries are permitted. Registration is closed when this cap is reach ( or the deadline passes, whichever occurs first.)