Colorado 14er Challenge
Jan 1, 2023

To

Jan 31, 2023

virtual
Denver, CO (USA)
Hosted By: Mile High Rowing Club
Colorado 14ers Winter Erg Challenge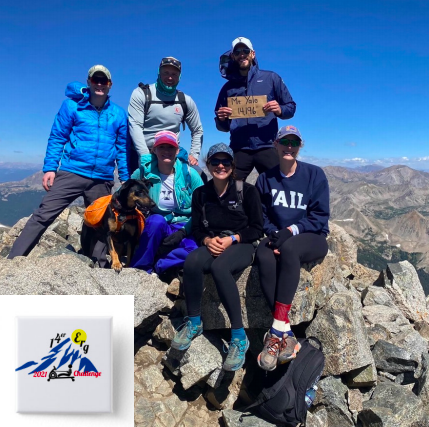 Colorado is home to 53 mountain peaks that rise more than 14,000 feet in altitude, and a classic
Colorado challenge involves climbing to the summit of every one. While we're stuck at home,
Mile High Rowing Club challenges erg-bound rowers to attempt the same thing, virtually, by
rowing the meters of the peaks, starting January 1, 2021, finishing them by January 31, 2021.
New this year: Top of the Peaks, 5,314 meters distance for time. For those who'd like to race for time, we've added a race of 5,314 meters for the 53 14ers in Colorado. Competitors are welcome to do either, or of the two events, or both.
Awards
Complete all 53 and recieve a beautiful logo t-shirt and printable certificate
Complete the first 28 and recieve a logo button and a printable certificate
Complete the first 14 and recieve a beautiful printable certificate
Top of the Peaks: awards will be given in each event for the top three fastest times.
All entrants earn Colorado tough bragging rights!