MACRA Championships
Apr 27, 2013

sprint
Ford Lake

Ypsilanti, MI (USA)
Hosted By: Indianapolis Rowing Center
2016 Registered Regatta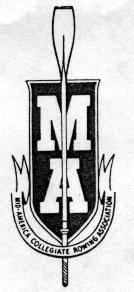 MACRA'S HAVE BEEN MOVED FROM INDIANAPOLIS TO YPSILANTI, MICHIGAN. A STORM LAST WEEK CAUSED SEVERE DAMAGE TO THE INDY COURSE. SEE BELOW FOR MORE INFORMATION. SORRY FOR ANY INCONVENIENCE.
ATHLETE LOCATION - LAKESHORE APARTMENTS, 2500 LAKESHORE BLVD., YPSILANTI TOWNSHIP, MI 48198 (TRAILER & ATHLETE AREA)
SPECTATOR LOCATION - FORD LAKE PARK, 9075 HURON RIVER DR., YPSILANTI TOWNSHIP, MI 48198 (MAY BE ADMISSION FEE)
COURSE IS 2,000 METERS, PLENTY OF WARM UP SPACE, BUOYED WITH A FEW LANE LINES. FLOATING STARTS.
EVENT SCHEDULE EXPECTED TO STAY THE SAME.
MACRA Membership - https://www.regattacentral.com/cart/index.jsp?job_id=1797&sid_4=1
MACRA Membership is $45 per club (not per athlete). If you are a MACRA member school, the registration fee is $12/athlete (non-Member schools are $15/athlete). Member schools have a fee cap of $450 (there is no cap for non-Member schools).
Website
http://indyrowing.org/?page_id=398
Contact
Gregg Hartsuff
Email

[email protected]

Phone
734-604-5611
Information Packet
Sanctioned by
Chief Referee
Robert Appleyard
Juniors
No
High School
No
Middle School
No
Collegiate
Yes
Open
No
Masters
No
Elite
No
Para
No
Inclusion
No
Entry Fees (USD)

Affiliate Fee cap: $450.00 per club
For affiliate members only. Note: to receive this fee cap all entries must be submitted under one account per club