Head of the Colorado (PumpkinHead)
Oct 25, 2014

head
Austin, TX (USA)
Hosted By: Austin Rowing Club
2016 Registered Regatta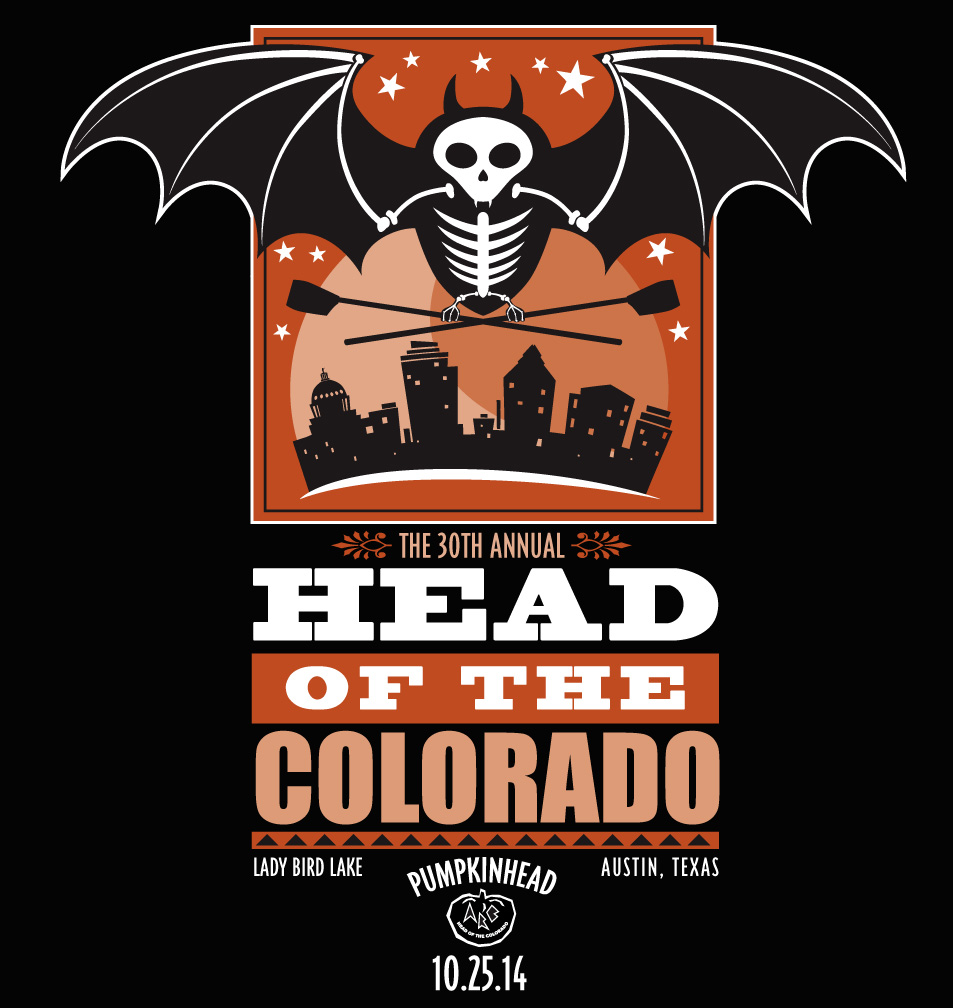 Course Update:
With the current infestation of Cobamba weed in Lady Bird Lake we will be moving to the 4K course that was utlilzed in 2011. An updated course map is posted.
We were hopeful with recent rains and winds the weeds would subside but this was not the case. Moving to the 4K course will ensure safe and fair racing conditions.
About the Head of the Colorado
The Head of the Colorado (PumpkinHead Regatta) is held annually on the last Saturday of October. ARC has been hosting this regatta since the mid-1980's. 2014 marks the 30th Annual PumpkinHead Regatta.

This 5,000 meter head race on Lady Bird Lake in Austin, Texas offers events for the following: junior, collegiate, open, adaptive and masters rowers; single kayaks, and Stand Up Paddle boards.

The 2014 Course will row through six of the seven bridges of Lady Bird Lake. It starts at the Barton Springs inlet, just east of the Texas Rowing Center and travels through the bridges eastwards. The turns are all gradual and there are lots of great spectator locations on the bridges, near the start at Auditorium Shores, and near the finish at Festival Beach Park.
Join us on Saturday, October 25th as we raise awareness and funds for breast cancer support right here in Austin, Texas! All monies raised throughout the day are donated on behalf of the Austin Rowing Club to the local non-profit, Breast Cancer Resource Centers of Texas. (BCRC).
Website
http://austinrowing.org/?page_id=440
Contact
Elizabeth Webb
Email

[email protected]

Phone
Please contact regatta via email
Sanctioned by
Chief Referee
Ray Duff
Juniors
Yes
High School
Yes
Middle School
No
Collegiate
Yes
Open
Yes
Masters
Yes
Elite
No
Para
Yes
Inclusion
No
Entry Fees (USD)