Head of the Chickahominy
Oct 16, 2021

head
Williamsburg, VA (USA)
Hosted By: Williamsburg Boat Club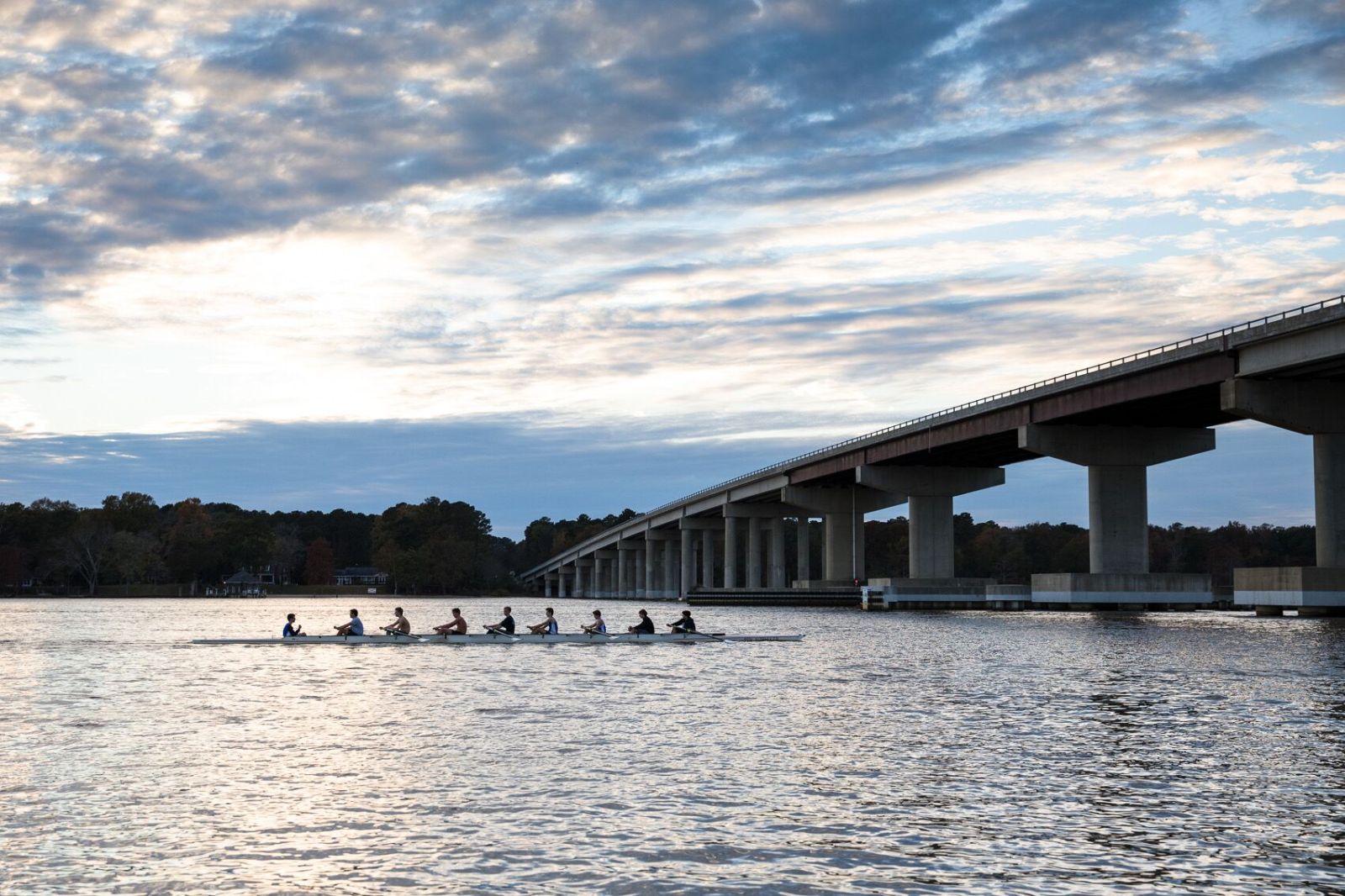 *******Thank you to everyone who came to the regatta today. The weather made it imperfect but your patience, positive attitude and ability still made it a fun day. Results are posted under results.
Welcome to the Head of the Chick Regatta 2021, hosted by Williamsburg Boat Club.
The Head of the Chick is held at the Chickahominy Riverfront Park in Williamsburg, Virginia, one of North America's most popular vacation destinations. The Chickahominy is a wide river and the course is buoyed and uncomplicated, allowing for a wonderful rowing experience for all ages and stages of rowers. The course is 5000m. Our park has undergone a multi-million dollar waterfront overhaul that has vastly improved the team and spectator experience by opening up the views of the river from the shoreline. We've also built a longer start/recovery dock to facilitate more efficient rowing.
If there are any race categories you'd like to enter but are not listed, please let us know. The initial schedule will be posted by Wednesday October 6th.
Boat and Team trailers can be dropped off the night before or morning of the regatta.
Middle school events are not separated by gender, feel free to enter as a boy/girl/or mixed lineup. If we receive enough gender specific entries, we'll separate the events. The middle school race course will be 2000m.
There is additional information about the regatta and more information about our summer race, The Beak of the Chick at: Head of the Chick | wmsbrg-boat-club (williamsburgboatclub.org)
Website
https://www.williamsburgboatclub.org/head-of-the-chick
Contact
Thomas Rooks
Email
Tom.J.Rooks@gmail.com
Phone
757.645.7830
Chief Referee
Not yet posted
Juniors
Yes
HS/Scholastic
Yes
Collegiate
Yes
Open
Yes
Masters
Yes
Elite
No
Para
No
Inclusive
No
Entry Fees (USD)

| | Standard Cost | Late Cost |
| --- | --- | --- |
| 1x | $25.00 | $35.00 |
| 2x | $35.00 | $45.00 |
| 4+ | $50.00 | $60.00 |
| 4x | $50.00 | $60.00 |
| 8+ | $65.00 | $75.00 |

Plus taxes if applicable