Dogwood Masters Classic
Jun 3, 2023

sprint
Oak Ridge, TN (USA)
Hosted By: Oak Ridge Rowing Association, Inc.
USRowing Sanctioned Regatta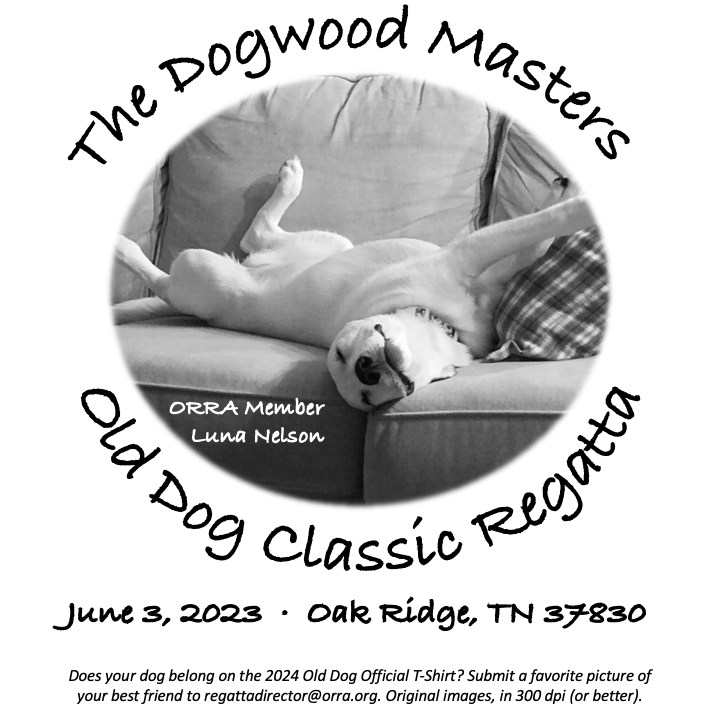 The Dogwood Masters Classic - June 3, 2023
1000-meter sprint racing for Masters rowers on Melton Hill Lake. Oak Ridge TN.
The HereNow timing/schedule is authoritative.
Course Map - Venue Map. - Parking - best price ever! $0.00 at the entrance. Please have exact change available :-)
Please note: The order of events is constructed to ensure that Masters athletes have opportunities to race multiple times in a single day. We're adding gaps here and there to protect expected progressions that include:
1x -> 2x/Mx2x -> 4x/Mx4x
2- -> 4+/Mx4+ -> 8+/Mx8+
Knowing that racing opportunities in the Southeast are a bit scarce, we want a schedule that allows athletes to choose 2 or 3 events, as they choose, without tight hot seats. It does increase the total schedule a bit, but we will still hold this to a single day event for your planning purposes.
ORRA will maintain and award all Age Groups, from AA to K. Smaller events may be combined. We will use official handicap rules and an official time service (HereNow). As every event is straight to final, we will use random draws for bow numbers.
Masters Crews shall be classified by age according to the following categories:
USRowing Masters Age Categories

| | | | |
| --- | --- | --- | --- |
| (AA) 21 to 26 years, | (C) 43 to 49 years, | (F) 60 to 64 years, | (I) 75 to 79 years, |
| (A) 27 to 35 years, | (D) 50 to 54 years, | (G) 65 to 69 years, | (J) 80 to 84 years, and |
| (B) 36 to 42 years, | (E) 55 to 59 years, | (H) 70 to 74 years, | (K) 85 and over. |
The Dogwood Masters Classic is a competitive regional event on our FISA-compliant sprint course. Join us for a day of racing as teams prepare for the USRowing Masters Regional Events later in June, and USRowing Masters Nationals later this summer. The Dogwood Masters Classic is also a great opportunity to reunite with old friends and make new friends. Please make plans to join us for a great annual event.
There is no scratch fee for changes prior to the close of regular registration.
C&C Meeting: https://youtu.be/rvVOawGYZ-M
Website
https://www.orra.org
Contact
Regatta Director
Email

[email protected]

Phone
(865) 482-6538
Sanctioned by
Chief Referee
Andrew Cooke
Juniors
No
High School
No
Middle School
No
Collegiate
No
Open
Yes
Masters
Yes
Elite
No
Para
No
Inclusion
No
Entry Fees (USD)

| | Standard Cost | Early Cost | Late Cost |
| --- | --- | --- | --- |
| 1x (Singles) | $42.00 | $35.00 | $49.00 |
| 2x/2- (Doubles/Pairs) | $65.00 | $55.00 | $75.00 |
| 4+ (Fours) | $90.00 | $75.00 | $105.00 |
| 4x (Quads) | $90.00 | $75.00 | $105.00 |
| 8+ (Eights) | $115.00 | $95.00 | $135.00 |

Plus taxes if applicable
Max entries
300 entries. This venue has a restriction on how many entries are permitted. Registration is closed when this cap is reach ( or the deadline passes, whichever occurs first.)