Head of the Lake
Nov 8, 2015

head
Seattle, WA (USA)
Hosted By: Lake Washington Rowing Club
2016 Registered Regatta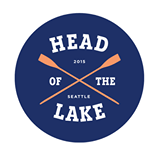 Hosted by Lake Washington Rowing Club and the University of Washington, Head of the Lake on Sunday, November 8, starts on Lake Union, continues through the Montlake Cut to Lake Washington and finishes near the UW Conibear Shellhouse. Don't miss the opportunity to race this beautiful course. HOTL has sold out the last two years so register early. The race is limited to 450 entries or the registration deadline passes, whichever occurs first.
THE HOTL HAS SOLD OUT. NO ADDITIONAL ENTRIES CAN BE ACCEPTED.
Check out the news page for additional information. HOTL 2015 Handbook...
Website
http://lakewashingtonrowing.com/home/hotl/
Contact
Rachel Alexander
Email

[email protected]

Phone
206-547-1583
Sanctioned by
Chief Referee
Rachel Le Mieux
Juniors
Yes
High School
Yes
Middle School
No
Collegiate
Yes
Open
Yes
Masters
Yes
Elite
No
Para
No
Inclusion
No
Entry Fees (USD)
Note: Additional 9.5% Sales Tax applicable to all entry fees
(WA State Sales Tax of 6.5%, City of Seattle Sales Tax of 2.6% & Regional Transit Authority of .4%)
Max entries
450 entries. This venue has a restriction on how many entries are permitted. Registration is closed when this cap is reach ( or the deadline passes, whichever occurs first.)