Head of the Lake
Nov 8, 2015

head
Seattle, WA (USA)
Hosted By: Lake Washington Rowing Club
2016 Registered Regatta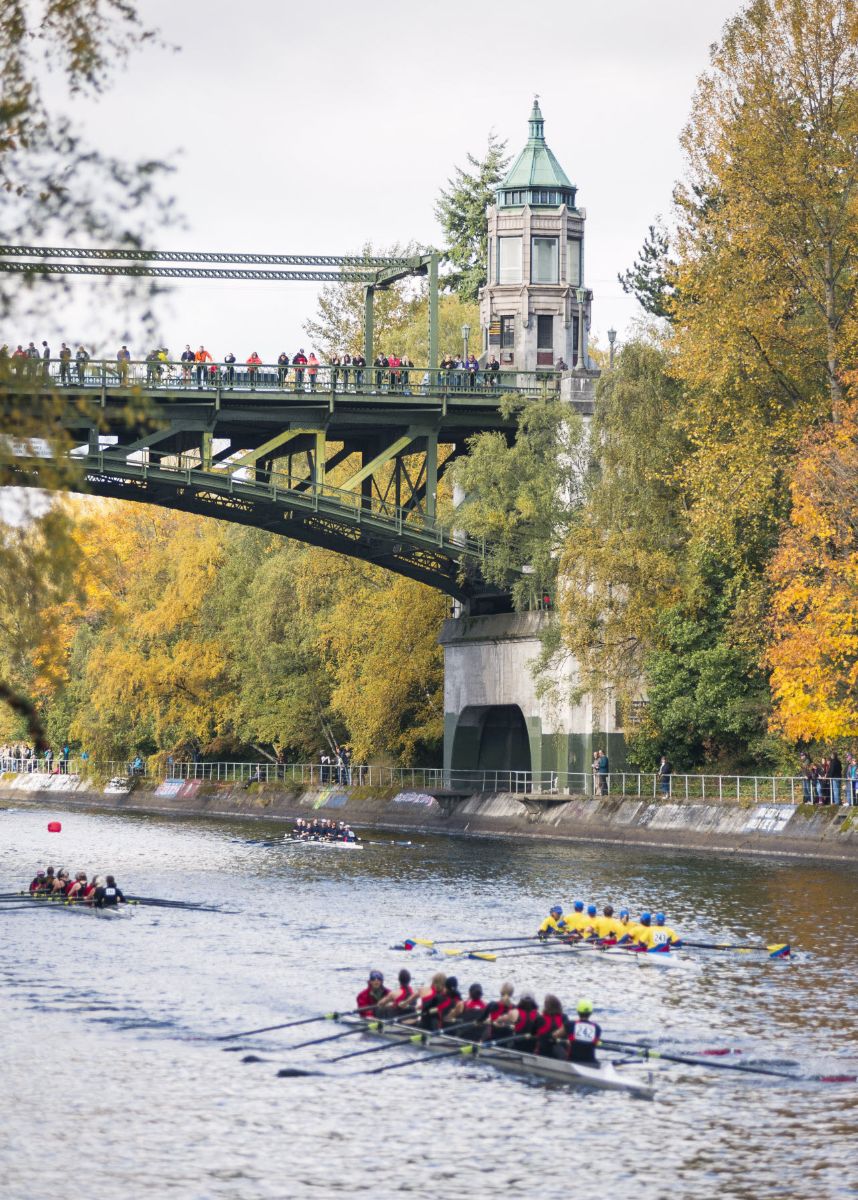 The 2015 HOTL Heat Sheet is available.
THE HOTL HAS SOLD OUT. NO ADDITIONAL ENTRIES CAN BE ACCEPTED.
Hosted by Lake Washington Rowing Club and the University of Washington, Head of the Lake on Sunday, November 8, starts on Lake Union, continues through the Montlake Cut to Lake Washington and finishes near the UW Conibear Shellhouse. Don't miss the opportunity to race this beautiful course. HOTL has sold out the last two years so register early.
Vist us at the HOTL Website, Facebook, Twitter and Instagram
6 new U-17 events have been added to HOTL 2015.
We are proud to announce the Women's Open Single Cup named in honor of rowing pioneer Lucy Pocock Stillwell and the Women's Masters Single Cup in honor of rowing legend Sherri Cassuto.
There is a Husky home football game on November 7th so parking on Saturday will not be available this year. For more information please visit the HOTL Parking webpage:
LWRC Packet Pickup and Lasagna Dinner...
Volunteers Needed
Many volunteers come together to make the regatta a success. Pick from a suite of jobs: setting buoys, helping with awards, timing, filling packets, donations of food for the lasagna dinner and trailer parking. All volunteers welcome. Sign-up here: