Row for the Cure - Seattle
Sep 15, 2019

head
Seattle, WA (USA)
Hosted By: Pocock Rowing Center
2019 Registered Regatta
Welcome to RFTC 2019 - Celebrating 20 Years in Seattle!
NEW: After the Head Race, join us for our RFTC 1K Rally for all!
In 2019 - ALL TEAMS CAN WIN A PINK ERG!
$8k Team Goal for Youth and $10k Team Goal for Masters gets you a RFTC Concept 2 Pink Erg
Start Your Team Fundraising Today in CLASSY!
Join us on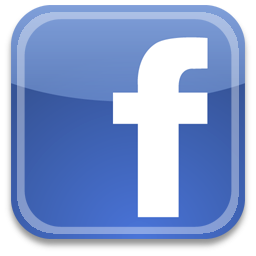 Benefiting the Susan G. Komen® for the Cure Puget Sound Affiliate
Why: To create a world without breast cancer!
History: Since 2000 this event has raised more than $971,000 for its primary beneficiary, the Puget Sound Affiliate of the Susan G. Komen for the Cure®. Our mission in supporting Komen is to save lives and end breast cancer forever by empowering people, ensuring quality care for all, encouraging awareness and energizing science to find the cure.
DAMPER – Donating A Mammogram Per Every Rower.
Goal: Row for the Cure® offers rowers and paddlers the chance to make a difference in the lives of many. Each stroke you row or paddle and every dollar you raise helps in the fight to prevent and cure breast cancer. Each participant is encouraged to help Seattle RFTC reach its $130,000 goal for 2019 by raising $150+ per rower. Through early detection, imagine the lives that are saved!
When: Sunday, September 15th, 2018, 7:30 a.m. racing begins.
What: 5800m head race for rowing shells, kayaks, canoes, outrigger and tribal canoes, and dragon boat on Seattle's Lake Union.
NEW! Coaches/Cox's Meeting: Sunday, September 15, 2019 at 6am at Gas Works Park (2101 N Northlake Way, Seattle, WA 98103).
NEW! Packet Pick up: Sunday, September 15, 2019 at 5am at at Gas Works Park (2101 N Northlake Way, Seattle, WA 98103).
Questions?
Website
http://www.seattlerowforthecure.org
Contact
Angie Sievers
Email
sievers.angie@yahoo.com
Phone
425-508-2069
Sanctioned by
Chief Referee
Mariah Foster
Juniors
Yes
High School
No
Middle School
No
Collegiate
No
Open
Yes
Masters
Yes
Elite
No
Para
Yes
Inclusion
No
Entry Fees (USD)

| | Standard Cost |
| --- | --- |
| 1000m Sprint (If only entry) | $15.00 |
| Dragon Boats | $500.00 |
| Junior 1x | $25.00 |
| Junior 2+/2-/2x | $50.00 |
| Junior 4+/4x | $100.00 |
| Junior 8+ | $200.00 |
| Masters 1x | $50.00 |
| Masters 2+/2-/2x | $100.00 |
| Masters 3x | $150.00 |
| Masters 4+/4x | $200.00 |
| Masters 8+ | $400.00 |