The Grand Regatta (State Games of Michigan)
Jun 26, 2010

sprint
Grand Rapids, MI (USA)
Hosted By: Grand Rapids Rowing Club
The regatta will be hosted in Riverside Park, on the north side of Grand Rapids. The course is 1850 meters long running upstream from just north of the Ann Street bridge. It can accommodate up to 7 lanes.
>
The address of the park, for mapping purposes, is:
2400 Monroe Avenue NW, Grand Rapids, MI 49505
Here is a layout of the regatta. Visitors and athletes should park via the northernmost entrance of Riverside Park.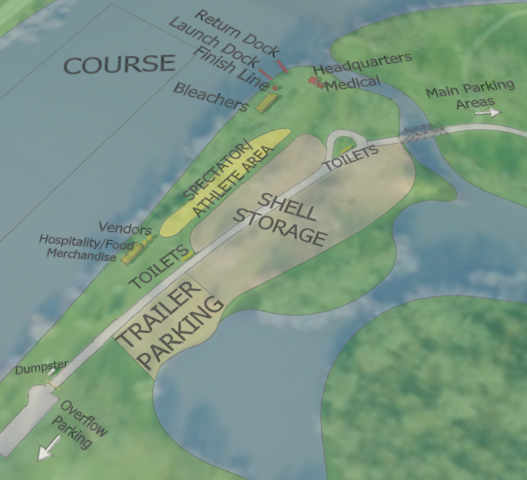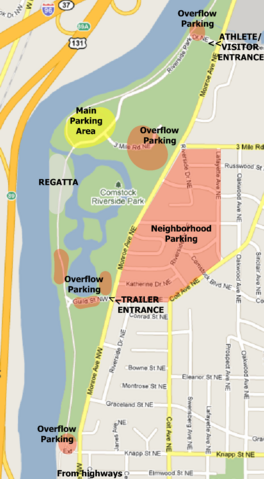 State Games of Michigan activities, such as the Athlete Leadership Summit, Opening Ceremonies, and Athlete Check-In (and State Games t-shirt pick up) will take place in and around the Van Andel Arena in downtown Grand Rapids, which is located at 130 W. Fulton St.
;
 Additionally, we will be hosting a pasta dinner party, with a beer tent and live music, downtown after the Opening Ceremonies on Friday night. All are welcome. The location of this event will be at Rosa Parks Circle, at the corner of Monroe and Monroe Center, in downtown Grand Rapids.
>
;