Sarasota Invitational
Feb 26, 2011

To

Feb 27, 2011

sprint
Sarasota, FL (USA)
Hosted By: Sarasota County Rowing Club, Inc/dba Sarasota Masters
2016 Registered Regatta
HOST  HOTEL: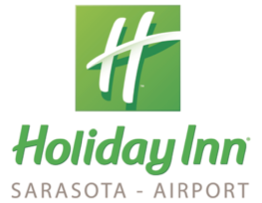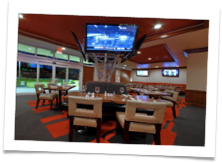 -          $119.00 rate includes Breakfast
-          Free Guest Laundry
-          Free Wi-Fi throughout Hotel, with
-          24 Hour business center
-          Indoor Pool with Sauna and Steam ? plus Hot Tub
-          State of the Art Fitness Center
-          Sporting News Grill Restaurant with 9 ? 50? Flat Screen TV?s
-          Visit website for a Virtual Tour ? www.hisrq.com
VISIT: www.sarasotainvitational.com and select HOTELS for additional information
about our host hotel, the Holiday Inn Express Sarasota Airport
and all participating hotels.
Here is a complete list of hotels providing special rates:
| | | | | | | |
| --- | --- | --- | --- | --- | --- | --- |
| Hotel | Rate | Code | Contact | Email Address | Distance (miles) | How to Reserve Rooms |
| | | | | | | |
| Holiday Inn Airport - HOST HOTEL | $119.00 | SCI | Beverly Hunter | b.hunter@hisrq.com | 6.37 | Email Beverly Hunter for discounted rate:b.hunter@hisrq.com |
| Comfort Suites | $139.00 | SRC | Mai Perez | MPerez@buffalolodging.com | 0.63 | Call reservations for discounted rate:941.360.2626 |
| Hampton Inn - University | $129.00 | SMR | Mai Perez | MPerez@buffalolodging.com | 0.68 | Call reservations for discounted rate:941.355.8619 |
| Holiday Inn Lakewood Ranch | $119.00 | Rowing | Rob Ferguson | robert.ferguson@hilr.com | 1.66 | Call Robert Ferguson for discounted rate:941.782.4400 |
| Wingate by Wyndham | $99.00 | Regatta | Pam Kalaczynski | sales@wingatebradenton.com | 5.48 | Call Pam Kalaczynski for discounted rate:941.755.0055 |
| AmericInn Hotel & Suites | $119.00 | ROWING0211 | Jennifer Burke | burke5mj@msn.com | 5.68 | Call Jennifer Burke for discounted rate:941.342.8778 |
| Residence Inn | $129.00 | ROWS | Amanda Mahaney | risarasotassc@mckibbonhotels.com | 6.33 | Call Amanda Mahaney for discounted rate:941.358.0618 |
| SpringHill Suites | $109.00 | ROWS | Amanda Mahaney | risarasotassc@mckibbonhotels.com | 6.39 | Call Amanda Mahaney for discounted rate:941.358.0618 |
| Hyatt Place | $119.00 | G-SSRR | Dana Scott | dana.scott@hyatt.com | 6.47 | http://www.hyatt.com/hyatt/reservations/flow6/place/propCheckAvailability.jsp?pid=SRQZA&extCorporateId=G-SSRR |
| Courtyard by Marriott | $109.00 | ROWS | Amanda Mahaney | risarasotassc@mckibbonhotels.com | 6.58 | Call Amanda Mahaney for discounted rate:941.358.0618 |
| Hampton Inn - Airport | $119.00 | SCR | Stephanie Dean | stephanie.dean@hilton.com | 6.62 | http://www.sarasotabradentonairportsuites.hamptoninn.com/rowing_regatta. |
| | | | | | | NEW hotel.Breakfast included,Free High Speed Internet access, Fitness Center, Outdoor Heated Pool, Business Center. |
| Golden Host Resort | $74.00 | GHRow211 | Ayesha Ahmed | a.ahmed@goldenhostresort.com | 7.17 | Call reservations for discounted rate:800.722.4895 |
| Hilton Garden Inn | $129.00 | SRI | David Alexander | David.Alexander@hilton.com | 7.70 | Call reservations for discounted rate - 941.552.1100 - or email David Alexander at david.alexander@hilton.com |
| | | | | | | Free Continental Breakfast.Refrigerators, microwaves, LCD TV's w/ jack packs for video games & laptops in rower rooms. |
| Homewood Suites | $119.00 | SRI | Sharon Byrwa | Sharon.Byrwa@hilton.com | 8.06 | http://homewoodsuites.hilton.com/en/hw/groups/personalized/SRQHWHW-SRI-20110225/index.jhtml?WT.mc_id=POG |
| Hampton Inn - Bee Ridge | $125.00 | SCR | Chereka Stebbins | Chereka.Stebbins@hilton.com | 8.09 | Call reservations for discounted rate:941.371.1900 |
| Comfort Inn | $109.95 | Rowing | Richard Bradshaw | rbradshaw@sarasotahotels.biz | 9.65 | Call Richard Bradshaw for discounted rate:941.921.7750 |
| Hotel Indigo | $164.00 | Rowing | Jennifer Cancho | jcancho@srqhotel.com | 9.67 | Call in-house reservations for discounted rate - 941.487.3800 - or click here for online reservations: http://www.ichotelsgroup.com/h/d/in/1/en/advancedsearch?whichtype=room&roomResult=none&hotelCode=srqfl&quickRes=city&_GP C=SRI&_requestid=369519 |
| | | | | | | Complimentary Internet, Parking, SRQ Airport Shuttle.Hardwood floors, Walk in Glass Shower, 24 hr Business Center. |
| Best Western Midtown | $99.00 | Rowing | Junelle Samblenet | bwmidtown@comcast.net | 9.72 | Call Judith Baranyai or Junelle Samblenet for discounted rate:941.955.9841 |
| Country Inns & Suites | $99.00 | Sarasota Rowing Invitational | Kelly Dixon | kelly.dixon@countryinns.com | 9.81 | Call Kelly Dixon for discounted rate:941.925.0631 |
| | | | | | | Breakfast included,Interior Hallways,WiFi included |
| Holiday Inn Lido Beach | $179.00 | Rowing | Karen Rangel | Karen.Rangel@oplhotels.com | 12.39 | Call reservations for discounted rate - 800.892.9174 - or email Karen Rangel at karen.rangel@oplhotels.com |
| Helmsley Sandcastle Hotel | $135.00 | Rowing | Laurie Pike | sandcastlesales@helmsleyhotels.com | 13.11 | Call reservations for discounted rate:800.225.2181 |