USRowing Masters National Championships
Aug 9, 2012

To

Aug 12, 2012

sprint
Worcester, MA (USA)
Hosted By: USRowing
2016 Owned Regatta
Please email the regatta/event host with any questions related to Rules & Eligibility.
Instructions on submitting a Composite Entry:
Proceed with the registration process as you would for a non-composite entry
On the entry form click the Add Club... link located in the Entry Description box
Search for the team or club, click on the correct team/club name to highlight it then click the OK button to add it to the entry (add teams one at a time until all of the clubs represented in the entry are listed)
Select or enter an athlete name for each seat, and select an affiliation for each athlete using the drop-down menu to the right of his/her name
Click the Save button to save the entry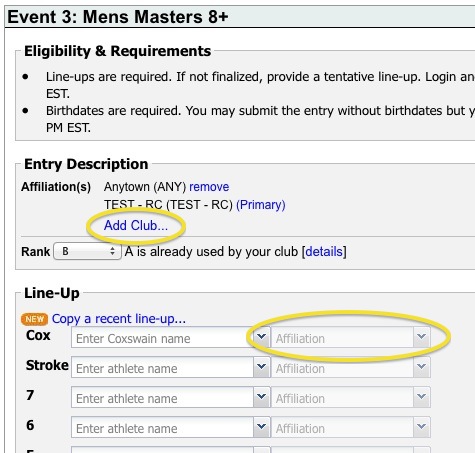 Instructions are also available in our video tutorial. Questions can be sent to [email protected].