Roosevelt Rowing Regatta
Feb 15, 2014

sprint
Tampa, FL (USA)
Hosted By: The Stewards Foundation, Inc.
USRowing Registered (Self-Insured regatta)
Mayor's Cup Regatta Course: Seddon Channel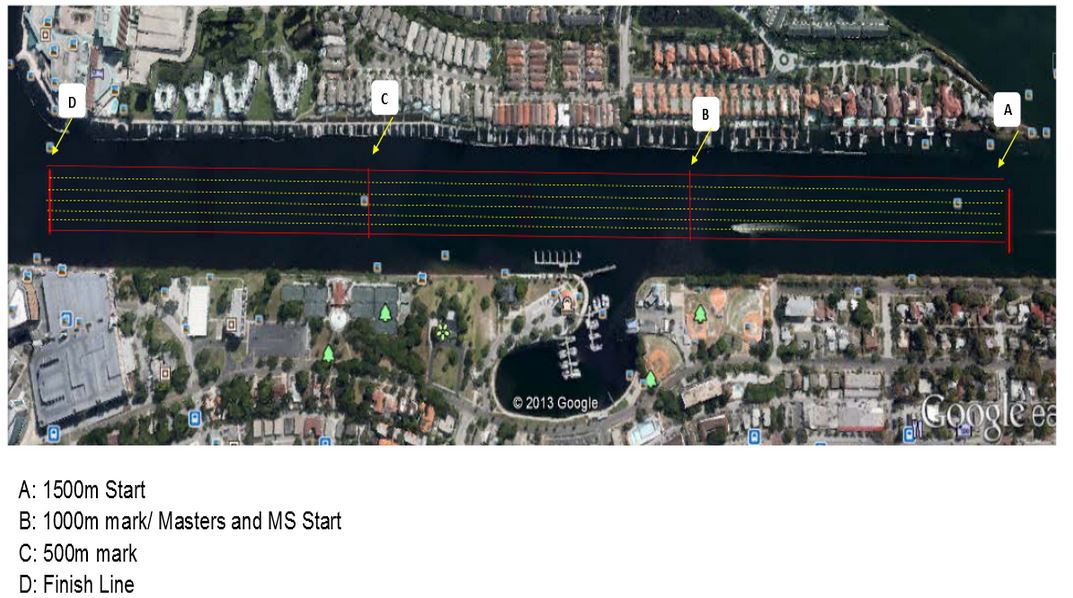 March 21, 2015
The event will occur in Seddon Channel between the south tip of Harbour Island north to a dock adjacent to Tampa General Hospital on Davis Island (Competition Distance 1500 meters for Juniors and Open; 1000 meters for Masters and Middle School). Seddon Channel flows between Harbour Island and Davis Islands.
Best viewing area; Hillsborough Community College, Corporate Training Center 39 Columbia Drive. Davis Islands
General Information
• The course is 1500M
• The start will be by the lighthouse at the tip of Harbor Island.
• The finish will be by Tampa General Hospital.
• A course map will be available on the website and at registration.
Launching
• Launching occurs near the finish line and will follow the order of events.
• An official will notify when it is your turn to launch.
• Your time on the dock will be limited so please arrange for teammates or one of
the volunteers to bring your oars and bring back your shoes.