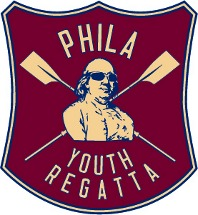 Philadelphia Youth Regatta
Jul 26, 2014

sprint
Philadelphia, PA (USA)
Hosted By: Schuylkill Navy of Philadelphia
2016 Registered Regatta
July 26 is usually a very hot day. Temperatures mid-day invariably exceed 90 degrees, and in 1998 were over 100. Also, the regatta is small and so has fewer events, with less time between similar events (the GJ1x and GJ2x, for example). It is strongly recommended that no athlete enter more than two events.
There is no on-site registration at the regatta, but you are welcome to check in with us at the regatta HQ tent at the Canoe Club.

The regatta start time is 9:00 a.m. The order of events is fixed and will not be changed. Our best early guess on the regatta schedule is last year's schedule.
All events will be run as flights, like the Manny Flicks. We will not have heats with top boats advancing to finals. Medals will be awarded to 1st, 2nd and 3rd place in each flight.
The regatta will NOT be delayed to accommodate doubling or hot-seating. In the heat, it's just not fair to the other competitors.
The regatta is open to juniors only.

A junior is a competitor who in the current calendar year does not attain the age of 19, or who is and has been continuously enrolled in secondary school as a full time student seeking a diploma. A competitor thus ceases to be a Junior after December 31 of the year of his or her 18th birthday, or of the year in which he or she completes the 12th grade of secondary school, having been a full time student, whichever is later.
A junior 16 is a competitor who will not attain the age of 17 in the current calendar year.
Competitors in the new Under 14 Eights events cannot attain the age of 15 in the current calendar year.

There will be a mandatory coaches and coxswains meeting at the Canoe Club at 8:00 a.m.
Novice quads, boys & girls events - must have started rowing after May 1. 1000 meters. This event is intended for learn-to-row programs. We'll put at least two hours between the boys and girls races to permit doubling of equipment.
All events except the dash races are 2000 meters. Dash races are 1/4 mile.
No entry fee for the eights dash race.