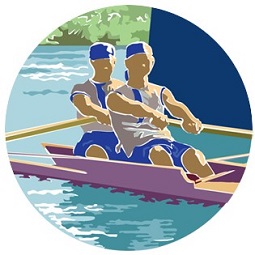 Head of the Schuylkill Regatta
Oct 25, 2014

To

Oct 26, 2014

head
Philadelphia, PA (USA)
Hosted By: University Barge Club
2016 Registered Regatta
HOSR 2014:
Please note: CHANGES TO RULES ON WEB SITE
www.hosr.org

WELCOME TO ALL COACHES AND COMPETITORS
We wish to alert you to the following important additions and/or changes to the rules of racing at the 2014 HOSR.
Please see Section 2 of the HOSR racing rules to be informed of major additions and changes to the steering and overtaking rules and guidelines. Boats are now free to pass other boats on either side, anywhere on the racing course provided that it is safe to do so at the moment in question.
The responsibilities of all boats to avoid undue interference, whether overtaking other boats or being overtaken are clearly spelled out, as are the penalties for infractions.
Coaches, please make sure that your coxswains and stroke-seat and bow-seat rowers fully understand their shared responsibilities under the new rules. In team boats that do not include a coxswain (2-, 2x, 4x) successful steering and incident avoidance are the responsibility of the bow-seat rower or sculler.
HOSR is introducing a new 27-39 age group in all Masters events, designed to accommodate the emerging number of masters rowers and scullers of ages 27-32.
HOSR has lowered the eligibility age for an individual to compete in a Masters event (except the single scull) to 21, consistent with USRowing's recently adjusted policy; but the average age of the rowers in all Masters boats must still comply with the age range of the category for which it has registered.
With very few exceptions as judged by the Regatta Organizing Committee, there will continue to be no age handicaps in any of HOSR's Masters groupings (27-39, 40-49 and 50-59). However, all Veterans events (60+) will be handicapped.
Click HERE for more detailed information about the rules of racing at the 2014 HOSR.