Row the Rockies
Jul 25, 2015

sprint
Union Reservoir

Longmont, CO (USA)
Hosted By: Rocky Mountain Rowing Club
Directions to Union Reservoir/Calkins Lake
From Denver – North on I-25. Exit CO-119 West (sigs for Longmont) (4.2 miles). North on East County Line Road/Weld County Road 1 (0.7 miles). East (right) onto County Road 26 (0.5 miles). Destination will be on the right.
http://www.longmontcolorado.gov/departments/departments-n-z/parks-open-space-trails/union-reservoir-park.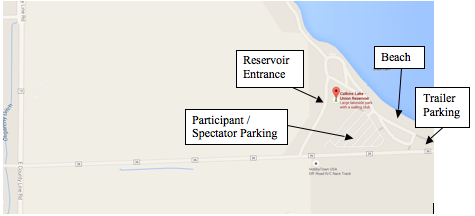 Admission to Union Reservoir: There will be a daily park fee of $8. As this is not a state park, your Colorado State Park pass will not cover your admission.
Parking: Parking is available for all competitors and spectators east of the ranger station and entrance. Please proceed past the entrance, cross the small bridge, turn right and the parking lot will be on the right past the restrooms.
Boat trailers or encouraged to arrive Friday night. Boat trailer entrance will be different than the spectator and/or competitor entrance. Please contact race organizers for instructions.
Car-top Carries: Cars transporting boats should park in the same lot with spectators and competitors.
Boat Inspections: All boats entering Union Reservoir will need to be inspected for Aquatic Nuisance Species such as zebra mussels. Reservoir staff will be on hand to inspect all boats participating in the regatta. Union Reservoir will require all